Eneti's Wind Wager Begins to Pay Off
Shares rose 14 percent in a day on news of strong earnings and future prospects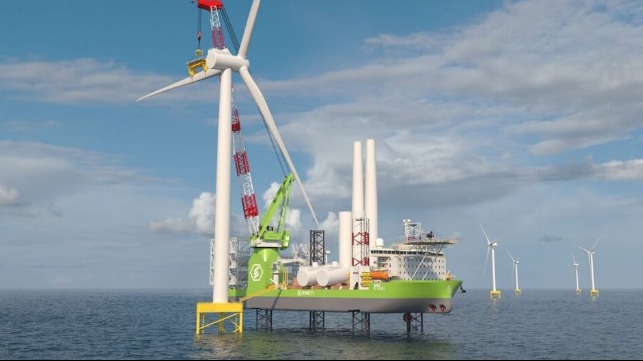 Two years ago, the Emanuele Lauro-led shipping company Scorpio Bulkers sold its fleet and transformed itself into an offshore wind specialist, capitalizing on an expected shortage of tonnage for turbine installation. In 2022, that wager bore fruit: the firm turned a net income of more than $100 million thanks to high demand and high rates.
"We confirmed our thesis: significant demand for offshore wind and constraints in the WTIV supply create tremendous potential for increasing day rates, cash flows and returns in this space," Lauro said in an earnings call Thursday.
Last month, the company announced the first charters signed for its first newbuild vessel - the Nessie - at the exceptional rate of $280,000 per day. Eneti is now in talks on the first charters for its second newbuilding, which is due for delivery in 2025, and expects to close soon on a loan facility to finance the ships' construction. In the meantime, it is seeing high utilization and high day rates for its five existing vessels, which it acquired through the purchase of Seajacks in August 2021.
Even the company's smallest ships are seeing use. "While the NG2500s are no longer installing turbines the demand for turbine maintenance, hookup and commissioning of offshore wind substations and the maintenance and decommissioning of gas platforms continues to increase," said Sebastian Brooke, COO of Eneti's Seajacks subisidary.
Contracted revenue backlog now stands at $310 million, three times what it was at the end of 2021, and EBITDA rose to $140 million from $60 million the year before. The times look good moving forward: Eneti predicts that within a few years, there will be a shortage of delivered, available WTIVs to install the 12 megawatt-plus class wind turbines that will be used for most future commercial developments.
"I think that the fundamentals are very, very strong, and that manifests itself by clients looking to secure capacity earlier, because they may be concerned that they won't be able to meet their own timelines," said Brooke.