Energy Companies Commit to Methane Emissions Cuts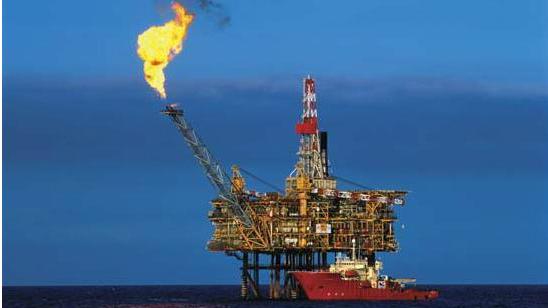 BP, Eni, ExxonMobil, Repsol, Shell, Statoil, Total and Wintershall have committed to further reduce methane emissions from the natural gas assets they operate around the world. The energy companies also agreed to encourage others across the natural gas value chain – from production to the final consumer – to do the same.
The commitment was made as part of wider efforts by the global energy industry to ensure that natural gas continues to play a critical role in helping meet future energy demand while addressing climate change. Since natural gas consists mainly of methane, a potent greenhouse gas, its role in the transition to a low-carbon future will be influenced by the extent to which methane emissions are reduced.
Methane emissions occur in all sectors of the natural gas industry, from drilling and production, through gathering and processing and transmission, to distribution. These emissions occur through normal operation, routine maintenance, fugitive leaks, system upsets and venting of equipment. The eight energy companies signed a Guiding Principles document, which focuses on: continually reducing methane emissions, advancing strong performance across gas value chains, improving accuracy of methane emissions data, advocating sound policies and regulations on methane emissions and increasing transparency.
The Guiding Principles were developed in collaboration with the Environmental Defense Fund, the International Energy Agency (IEA), the International Gas Union, the Oil and Gas Climate Initiative Climate Investments, the Rocky Mountain Institute, the Sustainable Gas Institute, The Energy and Resources Institute and United Nations Environment.
"Our analysis at IEA shows that credible action to minimize methane emissions is essential to the achievement of global climate goals and to the outlook for natural gas," said Tim Gould, Head of Supply Division, World Energy Outlook, IEA. "The opportunity is considerable – implementing all of the cost-effective methane abatement measures worldwide would have the same effect on long-term climate change as closing all existing coal-fired power plants in China."
Consumption of natural gas is expected to rise by nearly 20 percent to 2030, according to IEA. "Stepping up action to tackle methane leaks along the oil and gas value chain is essential to bolster the environmental case for gas: these emissions are not the only anthropogenic emissions of methane, but they are likely to be among the cheapest to abate." IEA estimates around 40-50 percent of the estimated 76 million tons of methane emitted worldwide each year in oil and gas operations can be mitigated at no net cost, because the value of the captured methane would cover the abatement measures.
In 2015, 25 oil companies, oil-producing nations and development organizations signed an agreement to end the practice of routine flaring of natural gas by 2030. Signatories included Shell, Statoil, Kuwait Oil Company, Russia, Norway and the Asian Development Bank. Globally, around 140 billion cubic meters of natural gas is wastefully burned or flared at thousands of oil fields. This results in more than 300 million tons of CO2 being emitted to the atmosphere - equivalent to emissions from approximately 77 million cars.