Eleven Nations Agree Trans-Pacific Partnership, Without the U.S.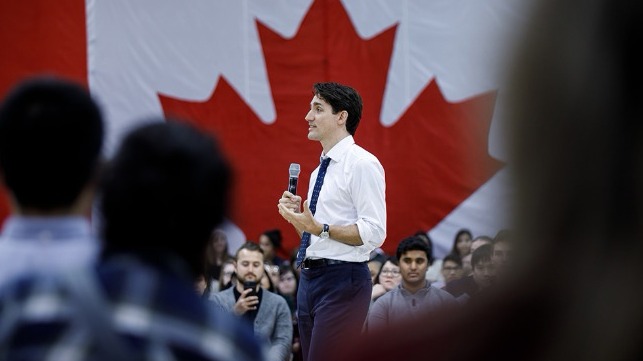 11 countries - Australia, Brunei Darussalam, Canada, Chile, Japan, Malaysia, Mexico, New Zealand, Peru, Singapore and Vietnam - reached agreement on a new Trans-Pacific Partnership deal at a meeting in Tokyo this week. The agreement is expected to be signed in March in Chile.
The deal has been renamed Comprehensive and Progressive Agreement for Trans-Pacific Partnership (CPTPP), and Canada joined after renegotiated arrangements on autos with Japan and the suspension of intellectual property provisions, both of which had been a concern. Canadian Prime Minister Justin Trudeau said it was a great day for Canada and a great day for progressive trade around the world.
The combined gross domestic product of the agreement is estimated at $12.6 trillion, 15.8 percent of world GDP. The original Trans-Pacific Partnership agreement, which collapsed after the U.S. pulled out last year, would have been worth an estimated $32 trillion in GDP, 40 percent.
Japanese Prime Minister Shinzo Abe and Australian Prime Minister Malcolm Turnbull led the creation of the new Pacific trade deal, which has been seen as a potential counter to China's increasing economic dominance. China is not included in the pact.
Japanese Economy Minister Toshimitsu Motegi said the agreement will be an "engine to overcome protectionism" emerging in parts of the world. He also said that Japan would try to persuade the U.S. to join.
New Zealand's Minister for Trade and Export Growth David Parker said: "The CPTPP will provide New Zealand exporters with preferential access for the first time into Japan, the world's third-largest economy and our fifth-largest export market. It will also be New Zealand's first FTA relationship with Canada (our 13th largest export market), Mexico (21st), and Peru (46th)."
Parker says the CPTPP is important to signatory countries given current threats to the effectiveness of the WTO and rising protectionism in many parts of the world. "United States President Donald Trump has just announced a new 30 per cent tariff on imports of solar cells. This is but one example."
Canada's commitment to the partnership comes the same week that Canada, Mexico and the U.S. enter into the sixth round of talks over the North American Free Trade Agreement, a deal that Trump has threatened to withdraw from.