Elderly Cruise Passengers Accused of Smuggling Cocaine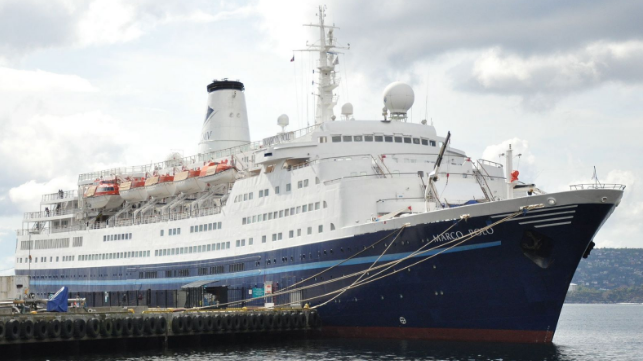 Authorities in Lisbon have arrested an elderly couple aboard the cruise ship Marco Polo on allegations of smuggling cocaine. According to Portuguese police, the two passengers - both in their early 70s - allegedly had about 20 pounds of cocaine concealed within hidden compartments in their luggage. The value of the consignment is estimated at roughly $2.5 million.
Portugal's National Drugs Trafficking Unit did not release the names of the accused, nor the name of the vessel involved. However, British press identified the ship as the 800-passenger Marco Polo. Operator Cruise and Maritime Voyages has confirmed that it is cooperating with the investigation.
The suspects were British nationals and were on a cruise from the Caribbean to Europe. According to Portuguese outlets, it was not their first luxury cruise.
Portugal's anti-trafficking agency worked with the UK's National Crime Agency to track the shipment and intercept the alleged smugglers. The arrest took place just after the Marco Polo arrived in Lisbon, and was immediately followed by a search of the passengers' cabin. The suspects are now being held in preventive custody pending trial.
The 1965-built Marco Polo is a "child-free" luxury cruise ship marketed primarily to UK passengers. She is a traditional ship with traditional amenities, including a piano bar, a high-end formal restaraunt, a dance revue theater and a library. As of Tuesday evening, she was downbound on the river Seine, near Rouen.