Eight Missing After Cargo Ship Bound for Ukraine Sinks off Turkey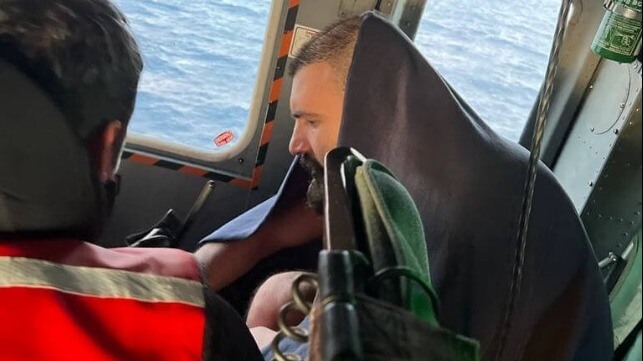 Turkish officials are reporting that a search and rescue operation is underway in the Mediterranean after a small, general cargo ship, sunk in a storm. The Turkish Coast Guard and state-run Anadolu Agency are reporting that one body was recovered from the water, while five were rescued and the search is ongoing for eight other crewmembers. Local media reports are saying as many as three crewmembers have died with the search still underway.
The vessel is a 30-year-old general cargo ship operating under the name of Joe 3 and registered in Guinea-Bissau. The Equasis database however still lists the vessel under the former name of Ali Bey registered in Panama. It has a spotty history also showing previous registries in St Vincent and Grenadines and St Kitts and Nevis and two decades ago in Russia.
The vessel is 3,400 dwt and its AIS data shows it departed the southeastern Turkish port of Iskenderun on April 3 bound for Izmail on the Danube near the Romanian border in the Odesa region of Ukraine. Anadolu is reporting that it was carrying a cargo of aluminum. The owners of the vessel are believed to be Turkish.
The distress call came at 0347 on April 5 with the vessel approximately 20 nautical miles south of Kumluca in the Antalya region of Turkey and northwest of Cyprus. The Coast Guard is saying that the rescue efforts were hampered by a storm.
Eight Coast Guard vessels were dispatched along with two helicopters and a Coast Guard aircraft. The Turkish Navy also sent two frigates and two helicopters.
A Coast Guard helicopter spotted two crewmembers in the water who were rescued and taken to a local hospital. Three other crewmembers were rescued by an unidentified commercial ship that was also sailing in the area. The Coast Guard reports that one deceased crewmember was recovered while the search lists eight other crewmembers as missing. All 14 of the crew are reported to be from Syria.
The 282-foot vessel was last inspected according to Equasis last month in Lebanon. During the Port State Control inspection, they reflect five deficiencies including the magnetic compass being recorded as not readable and maintenance issues with ventilator air pipes and documentation but the vessel was not detained. Equasis lists the prior inspection in 2020, with detentions in Bulgaria, Cyprus, and Turkey. The inspection in Cyprus identified 21 deficiencies.
Officials said the cause of the sinking is unknown and that the regional prosecutor's office would conduct an investigation.