eBay Vessel Auctions are Binding, German Court Rules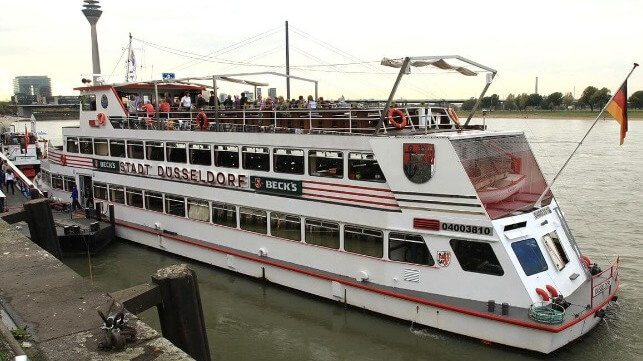 When one auctions off a vessel on eBay, the sale is final - even if the price is less than expected, a court in Düsseldorf reminded shipowners this week.
In 2020, during the pandemic slowdown in tourism, the Dusseldorf tour boat operator Weisse Flotte (White Fleet) put the excursion vessel Stadt Dusseldorf up for sale on the world's biggest online auction site. Four businessmen from Cologne decided to throw their hats into the ring, and they bid a sum of about $80,000 for the 250-passenger vessel. They won the auction, and they expected to take delivery to pursue plans of creating a floating restaurant.
However, after the close of the auction, White Fleet did not to deliver the ship to the winning bidders. The businessmen filed suit in the Dusseldorf Higher Regional Court, alleging that they had completed a valid purchase contract with the seller when they submitted the winning bid. White Fleet disagreed, asserting that an eBay security function had interfered with bidding and that a mortgage on the vessel made the auction invalid.
The four bidders won their case at the Dusseldorf Regional Court in April 2022, and they have now won a second time at the Dusseldorf Higher Regional Court, according to German press agency DPA. The appeals court concluded that the auction's rules were known and that the transaction was indeed a final sale.
Weisse Flotte is a family-run company founded in 1994, and Stadt Dusseldorf is the largest of the firm's excursion vessels. She has a dance floor, seating for 150 and a maximum capacity of 250.
Top image: The tour vessel Stadt Dusseldorf (Frank Vincentz / CC BY SA 3.0)