Dubrovnik Puts Cap on Daily Cruise Ship Arrivals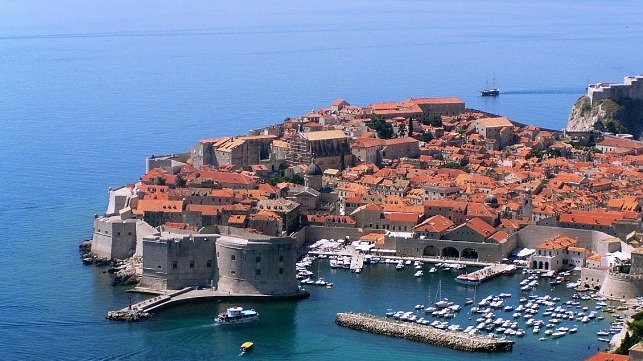 The city of Dubrovnik, Croatia has announced new measures intended to manage its success as a cruise destination. The ancient city's ever-growing numbers of visitors have brought prosperity, but also congestion and displacement. In response, mayor Mato Frankovic announced this week that the city's administration will cap the number of cruise ships that can dock at its piers. Beginning early next year, only two ships and 5,000 total visitors will be allowed into Dubrovnik per day.
"Sometimes there will be only one [ship], sometimes two will arrive simultaneously, sometimes one in the morning and one in the afternoon, but we will have a maximum of two a day," Frankovic told Dubrovnik Times.
In addition, Dubrovnik has worked with the Cruise Lines International Association to optimize scheduling and make foot traffic move more efficiently through its historic central district. "We have arranged a better schedule of arrivals and departures for cruise ships, thus significantly improving the flow of guests into the Old City of Dubrovnik," Frankovic said, crediting CLIA for its assistance.
In recent years, Dubrovnik has experienced phenomenal traffic growth, driven in part by its scenery and in part by its own fame. On screen, the city doubles as "Kings Landing," a fictional location in the hit TV show Game of Thrones, which enters its eighth and final season next year. Ever since the series went on air in 2011, the city has seen its tourist traffic grow by leaps and bounds - enough to trouble UNESCO, which has warned that Dubrovnik risks losing its World Heritage Site status if it cannot rein in the number of visitors. UNESCO has called on the city to develop a comprehensive tourism strategy and regulations on cruise tourism on an "expedited" basis.