DP World Threatens to Sue Competitors Over Doraleh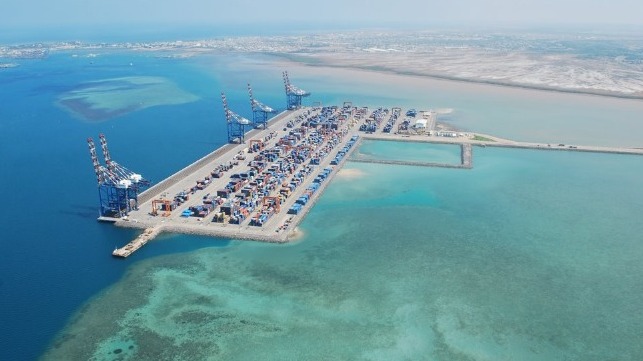 This week, DP World and the government of Djibouti continued their public disagreement over the control of the Doraleh Container Terminal with dueling accusations and warnings.
In 2014, Djibouti launched an arbitration suit against DP World over allegations that the company had made improper payments to Abdourahman Boreh, the former head of Djibouti's port authority, in exchange for favorable terms for the terminal concession. Djibouti sought to exit the deal, but DP World denied any wrongdoing and noted that Djibouti's parliament had approved the agreement. Djibouti lost the suit last February. One year later, Djibouti unilaterally terminated DP World's 30-year lease at DCT, and the international terminal operator responded by filing a new suit with the London Court of International Arbitration.
In advertisements placed in local media this week, DP World warned its competitors that its contract for the right to build and operate container terminals in Djibuouti remains "in full force and effect," and it threatened legal action if necessary to protect its interests. "Take notice that DP World and DCT are the lawful holders of rights in respect of the ownership and operation of the container shipping terminal at Doraleh, Djibouti, and will pursue all available legal recourse . . . against any other entities that tortuously interfere or otherwise violate their rights with respect to the concession agreement," DP World wrote. Its message was presumably aimed at CMA CGM, which is in talks with Djibouti's ports authority to construct the next phase of DCT's expansion - a project that was originally planned by DP World.
The Republic of Djibouti responded to the threat by asserting that its earlier decision to take back control of DCT from DP World was lawful, and that the previous, canceled contract was "detrimental to the country's interests," including its control over its own infrastructure and its economic growth. It noted that the contract was a joint venture rather than a full concession agreement, with Djibouti possessing a 66 percent stake, and it accused DP World of deliberately slowing Doraleh's development in favor of its other port projects in the region.
Djibouti said that it "firmly opposes" DP World's threat to sue any competitors who might seek to assume a lease at the terminal, and advertised that it remains a welcoming, "open for business" environment for foreign infrastructure investment.