DOF Seeks to Avoid Bankruptcy as Shareholders Call to Oust Board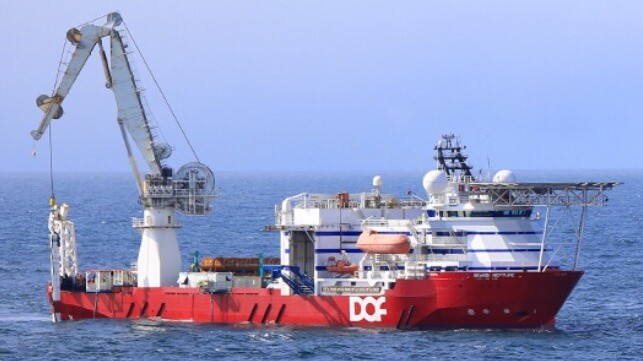 Norwegian offshore services provide DOF is facing a court-ordered bankruptcy after it appears the board failed to win support from the minority shareholders who on Tuesday called for the second ouster of the board in months. DOF, which has been negotiating for years to refinance its $2.5 billion in debt, moved to assure customers saying the operations of DOF Services and its subsidiaries would be unaffected by a bankruptcy of the parent company DOF ASA.
Faced with a morning deadline from the court's reconstructor which is overseeing the efforts to refinance the company, DOF took the unusual last-minute step of asking shareholders to email or text their support for the refinancing plan. On January 27, DOF's board released its revised plan which would have reduced the shareholders' position to just 3.75 percent of the company's equity while saying it was a reasonable compromise. Without acceptance they said it was likely the company would be declared bankrupt warning that valuations were pointing to the likelihood the company was insolvent.
The reconstructor set today's deadline for confirmation that a sufficient number of shareholders would vote for the board's proposed refinancing agreement. They warned that if the creditors were "not provided any such assurance, it is the board's understanding that the reconstructor will ask the Hordaland district court to terminate the reconstruction process and open bankruptcy in DOF ASA."
The move came a day after DOF reported that it had received an e-mail from a group of shareholders, which the company believes represent approximately 13 percent of the company's shares, demanding that an extraordinary general meeting of shareholders be convened. The group indicated that they would seek to oust the board, which itself was only seated in December 2022 after the shareholders voted to replace the prior board members after rejecting the proposed refinancing.
The company said that the request from the group is unclear on several points and the board had asked for clarifications while also noting that they had not nominated alternate board candidates. The company reports the dissident group "does not have enough influence alone to send the company into bankruptcy," while saying that what was at stake is the shareholders' investment. "It is today's shareholders who will lose everything in a bankruptcy," the company said.
"To maximize the chance of the financial creditors accepting the board's proposal for restructuring, the board must document that a sufficient amount of the current shareholders of DOF ASA will support its proposal," they wrote. "The board therefore asks all shareholders who support the proposal to express this," giving them instructions for emailing or texting their support.
The Oslo Bors suspended trading in the shares of DOF pending a further announcement from the company.