Diversification Means Growth for DP World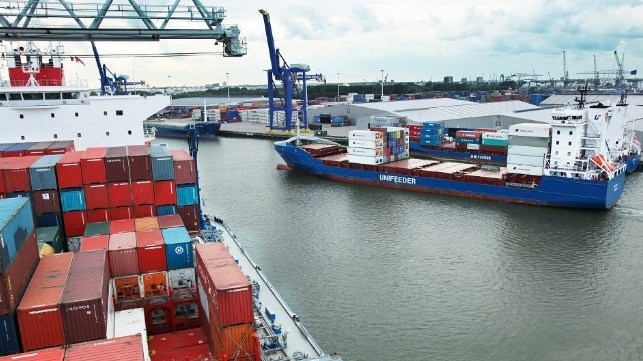 This week, DP World announced a year-over-year revenue increase that would be large for any sector, and perhaps exceptionally large for ports. Worldwide, the global terminal operator saw revenues rise by 20 percent.
This was not because DP World was handling more containers: consolidated TEU throughput at its terminals was effectively flat. Instead, the company said in a statement, the growth came largely from acquisitions outside of terminal operations. DP World has recently spent about $2.5 billion on companies in related sectors, acquiring Drydocks World, Dubai Maritime City (DMC), Cosmos Agencia Maritima, Unifeeder, P&O Ferries and Continental Warehousing Corporation (CWC).
Rather than just lifting containers onto and off of ships, DP World is increasing its presence in end-to-end logistics, warehousing and services. In a statement, chairman and CEO Sultan Ahmed Bin Sulayem said that this was part of a broader strategy to "become a global solution provider and trade enabler," "diversify our revenue base" and "connect directly with the owners of cargo." Many of DP World's ocean carrier customers, like Maersk and CMA CGM, are expanding in the same direction with a broader portfolio of logistics offerings.
The strategy appears profitable. DP World's profit margin came in at 23 percent for 2018, about on par with Apple's results. (For comparison, the average profit margin for American companies is about eight percent, and in the oil and gas sector, it comes in at less than six percent.)
DP World is still heavily invested in ports, and it expects facilities capex to rise in 2019. DP World plans about $1.4 billion worth of port investments in the UAE, Posorja (Ecuador), Berbera (Somaliland), Dakar (Senegal) and Sokhna (Egypt) next year.