DHL Works to Prevent Wildlife Smuggling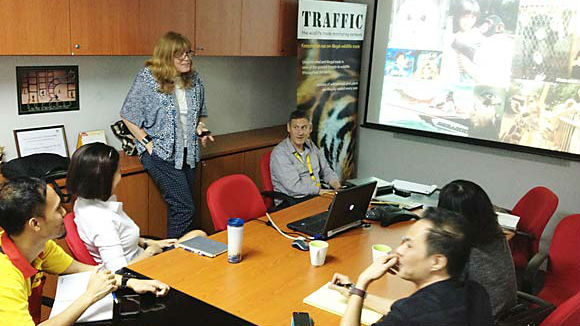 Key employees from DHL in Singapore took part in a workshop designed to help logistics providers prevent the smuggling of wildlife.
The workshop was organized by the NGO TRAFFIC to raise awareness of the risks which illegal wildlife traffickers pose to transport and logistics companies and to identify and discuss measures which can be taken to combat the illegal trade.
DHL Express prohibits the transport of all live animals, as well as ivory and other wildlife products which are not allowed to be traded internationally.
Participants learnt about wild animals and plants commonly smuggled in Southeast Asia and the methods often used by traffickers to hide contraband during the program which was funded by the United States Agency for International Development (USAID), through the Wildlife Trafficking Response, Assessment and Priority Setting (TRAPS) Project. The Agri-Food and Veterinary Authority Singapore (AVA), provided details on the Convention on International Trade in Endangered Species of Fauna and Flora (CITES) and on the AVA's enforcement efforts.
TRAFFIC will continue to provide information to DHL on illegal wildlife trade through similar workshops planned for DHL employees in other Southeast Asian countries.
DHL, part of Deutsche Post DHL group, is the leading global brand in the logistics industry, with more than 325,000 employees in over 220 countries and territories worldwide.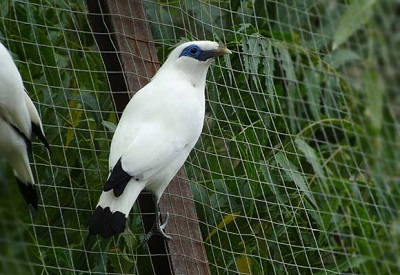 Songbirds at Risk
Experts meeting at Asia's first Songbird Trade Crisis Summit this month are calling on Asian governments to bring about an immediate end to the illegal and unsustainable trade that is decimating the region's wild bird populations.
"The volume of trade is so high that once common wild birds are vanishing at an alarming rate, literally trapped out of existence," said Dr Chris R. Shepherd, Regional Director for TRAFFIC in Southeast Asia.
"We urge governments in the region, especially Indonesia, to take immediate and decisive steps to shut down the illegal trade in bird markets and take legal action against offenders."
Co-organized by Wildlife Reserves Singapore (WRS), TRAFFIC and Cikananga Wildlife Center, the inaugural Asian Songbird Crisis Summit, held in Jurong Bird Park, Singapore, gathered over 35 experts on birds found in the Greater Sunda region to identify the most threatened songbirds and propose actions to save them from extinction.
Over the course of the three-day summit, experts agreed upon a priority list of 30 songbird species in the Greater Sunda region that are verging on extinction if the illegal trade is left unchecked, and identified 12 species needing immediate action.
Only three of these high-priority birds are currently categorized as "Critically Endangered" on the IUCN Red List: Javan Green Magpie, Black-winged Myna and Bali Myna. This suggests an urgent need to reassess the status of many of these priority species.
At the centre of the songbird trade is Indonesia, a country with an insatiable demand for songbirds. Of the 184 endemic Indonesian species identified being sold in TRAFFIC's new report on Indonesian bird markets, 22 are listed as being protected by national law, and all are collected outside of the nation's zero harvest quota.
Indonesia has the highest number of endemic bird species in the world and the highest number of bird species in Asia. It also has among the highest number of threatened birds globally (131), second only to Brazil (164), a country over five times its size.
To mitigate the crisis, the summit experts proposed actions to be jointly undertaken by academics, NGOs and zoological institutions. They include better education and community outreach, the establishment and expansion of ex situ assurance and breeding colonies such as those currently found at Jurong Bird Park, and further research into the taxonomy and wild populations of the birds. Such efforts must also be complemented with better trade monitoring, enhanced legal protection and effective enforcement.
"We're in real danger of losing once common songbirds, but hardly anyone is noticing in the shadow of the global focus on poaching of Africa's rhinos and elephants—but this is no less of a crisis for Asia's wildlife," said Dr Sonja Luz, Director of Conservation & Research at Wildlife Reserves Singapore.
"Wildlife Reserve Singapore is committed to conserving priority Asian songbirds through our continued support for in situ projects, and to work towards holistic and collaborative conservation action."
This meeting has kick-started a long-term collaboration that summit members hope to develop into a specialist group under the IUCN.
"Swift action by the regional governments and conservation organizations is needed to save these beautiful songbirds from being silenced forever," said Professor Nigel Collar of BirdLife International.