Deutsche Bank Disposes of $1B in Soured Shipping Loans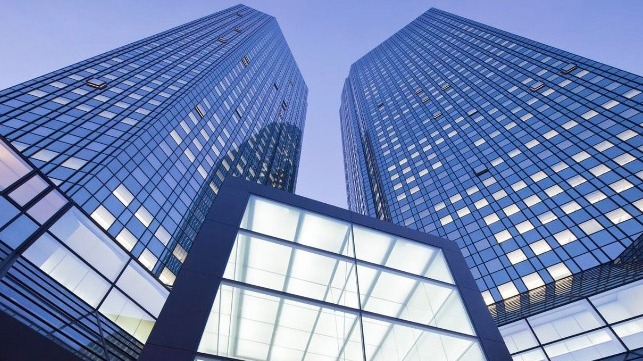 Deutsche Bank has sold a $1 billion portfolio of shipping loans to a venture owned by two investment funds, Oak Hill Advisors and Varde Partners. The bank says that it intends to stay in the business of shipping finance.
"Following this disposal and other derisking strategies we have implemented, the bank will be left with a performing and a run-off shipping book and can now focus on ship finance areas where it will continue to add value to clients," Deutsche Bank said in a statement.
Deutsche Bank reported non-performing loans totaling to $2.9 billion at the end of 2017. Factoring in a discount on the portfolio's original value, the price of the sale indicates that it represents a large fraction of the bank's impaired loans.
HSH Nordbank, once the world's biggest shipping bank, is also looking to revamp its ship lending business now that the industry is recovering. It has recently privatized and is seeking to buy performing loans from other financial institutions. Its head of shipping finance, Christian Nieswandt, told Reuters that the bank has set aside a budget of $800 million per year for new loans and the purchase of high quality portfolios of performing loans. Duetche Bank is reportedly a potential seller.
HSH Nordbank struggled during the shipping industry downturn when soured loans began to weigh on its portfolio. In February, it spun off a $7 billion package of non-performing loans as part of a privatization deal with J.C. Flowers, Cerberus, Centaurus Capital, GoldenTree and Austrian bank BAWAG.