Details Muddy Mega Container Ship Record Setting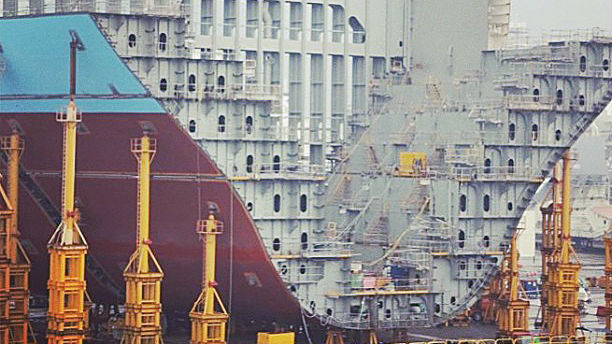 Madrid Maersk has been hailed as the largest container ship in operation, stealing the title from MOL Triumph just days after she entered operation. Now, OOCL Hong Kong is next in line for the title, but consultant Dynamar has highlighted that measuring container ship size is not just a TEU consideration.
While the 21,100 TEU OOCL Hong Kong will have the greatest number of slots available for containers, her actual deadweight will be 197,500 tons, less than 20,600 TEU Madrid Maersk's 206,000 tons, says the analyst in a recent Dynaliners report. The 20,200 TEU MOL Triumph has a deadweight of 193,200 tons.
Actual cargo carrying capacity is deadweight minus stores, bunkers, crew and spares.
Effectively, this means OOCL Hong Kong will either have to carry lighter containers or more empty ones that the other ships to load to her maximum container capacity, says Dynaliners.
Mega Container Ship Trading
Only half (53) of the 18,000+ TEU container ships to populate the North Europe-Far East trade that they were built for are currently operating, says Dynaliners. Another 18 are due for delivery this year, 29 in 2018, and the final five (if no new orders placed) by 2019.
"With the units still to be delivered having an average capacity of over 20,000 TEU, the number of weekly North Europe-Far East slings may have to be reduced further down from the current 17, unless a more than abundant growth of volumes would unleash," says Dynaliners. "Some ten years ago, in 2007, there were 32 weekly services on this route, maintained by 267 ships of 7,300 TEU average."