Despite Warnings, Nickel Ore Cargo Dangers Persist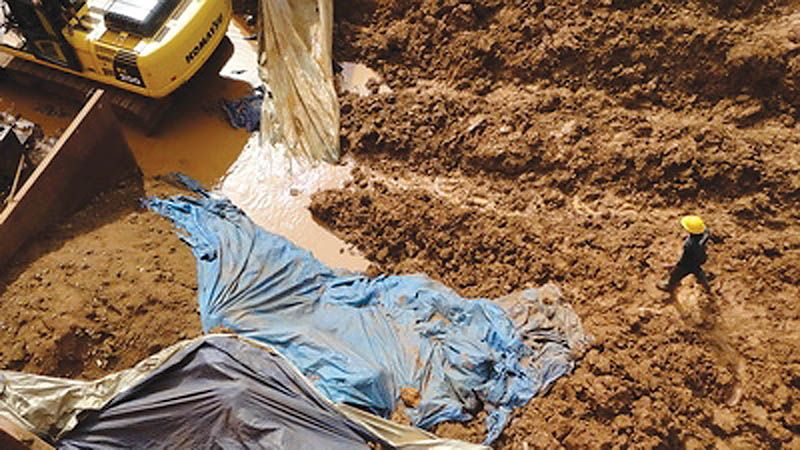 Despite years of warnings about the risk of cargo liquefaction in shipments of bulk nickel ore, terminals in the Philippines continue to load dangerously wet cargoes, says leading insurer Gard.
Nickel ore is a Group A bulk cargo, one of a limited number of commodities that can exhibit liquid-like behavior in a bulker's holds if their moisture content is too high. In the worst cases, wet nickel cargoes can pile up on one side of a vessel when it rolls, leading to rapid loss of stability and capsize.
The Philippines mines more nickel ore than any other country, and almost all of it goes to supply Chinese industries. Stockpiles in the Philippines are not usually covered and can accumulate more moisture whenever it rains. In a sign of the high risk related to these cargoes, Gard says that its members are required to provide their insurance manager with advance notification when they charter a vessel to load nickel ore in Indonesia or the Philippines.
Gard says that the greatest source of risk with these cargoes may be related to faulty testing and documentation prior to loading. According to Pandiman Philippines Inc., an eight to ten percent difference in moisture level between a Philippine shippers' declaration and an indepenent lab analysis is not uncommon, and more often than not the independent test fails international safety criteria. Even getting an independent analysis can be difficult: surveyors are often denied access to shore stockpiles and may be threatened if they reject barges with apparent wet cargoes.
Political changes may be driving shippers to try to load wet cargoes, Gard says. Following a campaign promise from President Rodrigo Duterte, the Philippines Department of Environment and Natural Resources recently ordered 23 mines to close, including about half of the nation's nickel mines. The mine owners have appealed and eight of them have been allowed to ship out existing stockpiles. Gard says that they "appear keen to ship as much ore as possible before the order takes effect."
For the vessel master, Gard has some simple recommendations for identifying and refusing wet cargoes:
- First, the accuracy of the shipper's certificates should not be relied upon.
- A vessel should not be loaded solely on the basis of a "can test," the basic rule-of-thumb check on a sample's tendency to slump.
- Crew members monitoring the loading operation should watch out for signs such as splatter on the sides of the holds or water pooling on the cargo.
- The master has an overriding authority under SOLAS not to load the cargo or to stop the loading of the cargo if he has any concerns that the condition of the cargo might affect the safety of the ship.
- An experienced surveyor should assist the master in rejecting cargo that may not be safe for carriage and in arranging for sample analysis at an independent laboratory, as appropriate.
Gard suggested following Intercargo's nickel ore guide, which gives detailed information on its safe transportation.