A pressure tolerant lithium sulfur battery pack for marine autonomous systems is being readied for sea trials.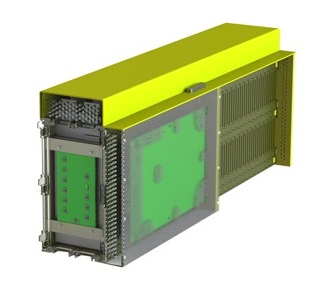 The MAS project, a two-year program, supported by Innovate UK and the Defence Science and Technology Laboratory, is developing a pressure tolerant battery pack capable of powering autonomous vehicles to ocean depths of 6,000 meters using next-generation lithium sulfur cells.
Around 98 percent of the ocean floor is above 6,000 meters where temperatures can be close to freezing. Development has focused on maintaining battery performance under the high pressures experienced at depth and optimizing their composition to overcome the loss of performance that normally comes at such temperatures.
Benefits of the system include improved neutral buoyancy and higher energy density for improved speed, endurance and payload capacity.
The project is being led by Steatite and includes participants OXIS Energy, MSubs and the National Oceanography Centre (NOC).
The prototype packs consist of 24 Oxis Energy lithium sulfur (Li-S) cells controlled by Steatite's multi-chemistry battery management system. The packs each occupy a volume of around seven liters and will be used in different combinations in the upcoming trials.
During the Summer of 2017, the prototype packs will be integrated into submersible systems for trials. Two different underwater vehicles will be deployed representing distinct mission profiles and energy requirements: the NOC's Autosub Long Range, which is optimized for low-power long-endurance missions, and the Deepbots system, a vehicle capable of taking higher-draw payloads to significant depth under autonomous operation.
Following the vehicle trials in mid-2017, the technology will be made production capable.