Deal Being Struck to Continue MH370 Search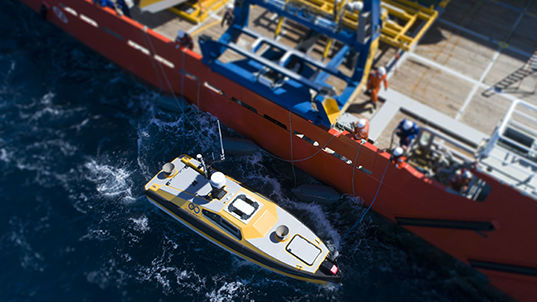 Malaysia is negotiating a deal with U.S.-based survey company Ocean Infinity to take up the search for the missing Malaysia Airlines flight MH370.
The Boeing 777 aircraft was lost on March 8, 2014 during a flight from Kuala Lumpur to Beijing carrying 12 crew and 227 passengers. The search continued for 1,046 days until January 17, 2017 when it was suspended in accordance with a decision made by the governments of Malaysia, Australia and China.
Proposals to restart the search have reportedly been put forward by Ocean Infinity, Fugro and an unidentified Malaysian company.
"Yes, we are negotiating with Ocean Infinity, but the agreement has not been finalized," Deputy Transport Minister Aziz Kaprawi told Reuters. Ocean Infinity reports good progress being made on the deal.
Earlier this year, Ocean Infinity purchased two unmanned surface vehicles (USV) from ASV Global to be used as auxiliary rapid response vehicles. The USV's are being designed with a broad selection of sensors allowing for flexibility in differing operations.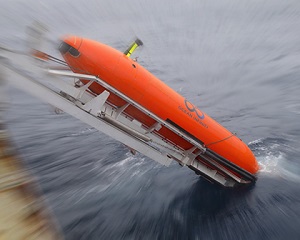 Ocean Infinity also recently purchased two autonomous underwater vehicles (AUV) from Kongsberg Maritime. The acquisitions bring the autonomous vehicle fleet to 16; with eight AUV's and eight USV's. The USVs and AUVs are expected to be delivered in the fourth quarter of 2017.
Prior to delivery, Ocean Infinity will begin sea trials on the simultaneous operation of multiple autonomous vehicles used in the exploration of the seabed. The company's seabed exploration command and control system will be installed on a 115-meter (377-foot) multipurpose offshore vessel equipped with two ROV's and a 250-ton recovery crane.
The Australian Transport Safety Bureau released its final report into missing plane earlier this month, saying: "It is almost inconceivable and certainly societally unacceptable in the modern aviation era with 10 million passengers boarding commercial aircraft every day, for a large commercial aircraft to be missing and for the world not to know with certainty what became of the aircraft and those on board."
Re-analysis of satellite imagery taken on March 23, 2014 has identified a range of objects which may be MH370 debris. The analysis identifies an area of less than 25,000 square kilometers which has the highest likelihood of containing MH370.