Customs Strike Hits Chilean Ports and Border Crossings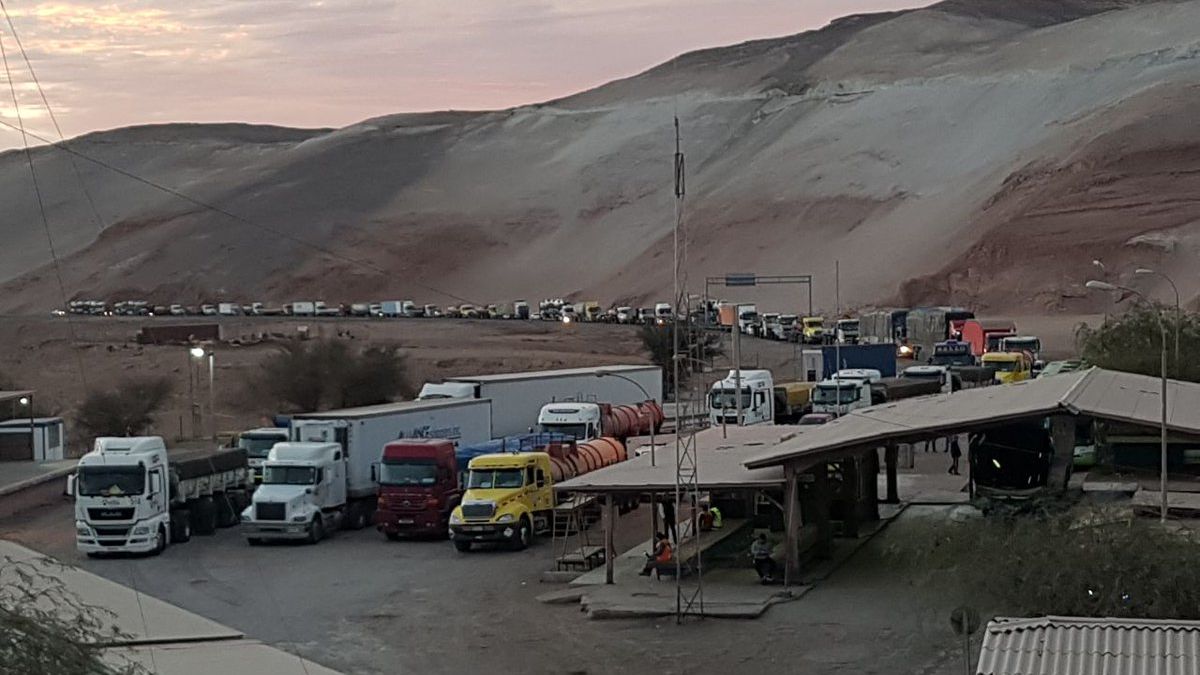 An indefinite strike of Chilean customs officials has paralyzed the nation's commerce with neighboring states, and its effect on port cargo volumes remains uncertain.
Customs union Anfach (Asociación Nacional de Funcionarios de Aduanas de Chile) alleges that the government has not complied with an earlier collective bargaining agreement, and it broke off negotiations early this week when officials turned down its latest proposal. The union seeks changes to a range of HR policies, including promotion rules.
Union leaders say that about 90 to 95 percent of their members are adhering to the strike. However,the Chilean government asserts that only about one third of customs officials are participating, and that services at the ports of Coquimbo, Valparaiso and San Antonio are functioning normally. Anecdotal reports from within union ranks suggest that there are regional disagreements over the need for the strike.
In an interview, Anfach's Valparaiso zone president Antonio Pineiro contested the government's account of low adherence; he claimed that all cargo movements at the port have halted, with an exception for dangerous goods. However, a port spokesman said in an emailed statement that the strike was not having a significant effect on cargo operations. Valparaiso is Chile's primary container port, handling about 10 million tons of cargo per year.
While reports vary on the strike's impact on seaports, the effect on border crossings it clear: photos on social media show lines of trucks parked far into the distance. At noon Thursday, at least 200 vehicles were stuck at the Chungará customs post on Chile's border with Bolivia, and about five vehicles were passing through every hour.
The border closures may hit the impoverished Bolivian economy the hardest. Net effects on the nation's exporters are estimated at $5 million per day. Bolivian president Evo Morales complained that the delays were a violation of the Treaty of 1904, which allows Bolivian commerce unfettered use of the Chilean ports of Arica and Antofagasta. (Chile seized Bolivia's only seaports in the late 1800s, but it ceded commercial access as part of the settlement of the two nations' borders.)
Chilean exporters are also displeased with the strike, not just for the near-term economic harm but also for the long-term damage to the nation's reputation. "The customs stoppage not only affects exports, but also the image of Chile . . . where our reputation is of reliable, compliant and institutional stability, said Mario Silva, the president of the industry association of Chilean vineyards (Vinos de Chile).