Cruise Ship Strikes U.S. Navy Fuel Pier in Guam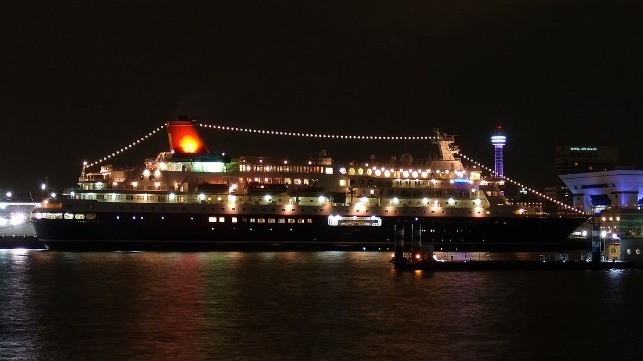 [Brief] On Sunday night, the cruise ship Nippon Maru allided with a U.S. Navy fuel pier in Apra Harbor, Guam, puncturing her starboard quarter above the waterline.
As the Nippon Maru departed Apra on Sunday night, bound for Saipan with 524 passengers and 224 crewmembers, she struck the Navy's Delta Pier in Apra's inner harbor. No injuries or pollution were reported, but photos from the scene show that the Nippon Maru sustained a large hole near her stern. Authorities report that the gash measures approximately five feet in height by seven feet long. According to the Navy, an initial damage assessment at the pier indicates that the impact created about $3 million in dock damage, though no fuel was spilled.
The Nippon Maru has returned to her pier in Apra, and local media report that her passengers have been flown back to Japan. The U.S. Coast Guard is heading an investigation into the cause of the casualty.
The 1990-built Nippon Maru is a traditional luxury cruise ship operated by Mitsui OSK Line (MOL). MOL is best known for its car carrier, tanker and bulker business lines, along with its partnership in the ONE container ship conglomerate, and the Nippon Maru is its only cruise vessel.