Crew of Symphony of the Seas Rescues Man-Overboard Survivor Alive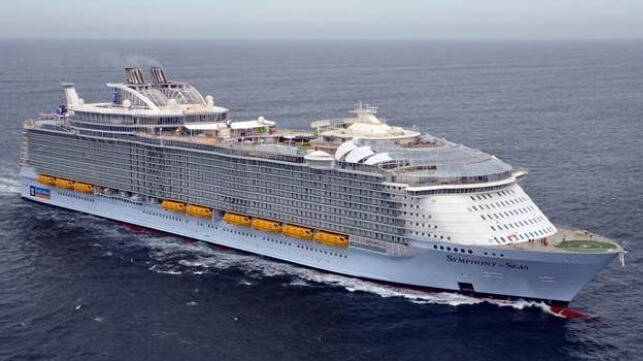 A passenger aboard the Royal Caribbean cruise ship Symphony of the Seas had an exceptionally lucky outcome after going over the side last weekend.
On Sunday night, the Symphony of the Seas had just begun a repositioning cruise from Barcelona to Florida for the winter season when the voyage was interrupted by a man-overboard situation. Passengers aboard heard an announcement of an "Oscar" code at about 2300 hours Sunday. AIS data shows that the vessel doubled back on its trackline to conduct a search. Videos taken by guests on the weather deck showed the crew training a searchlight on the water while rescue boats headed out to conduct a search.
The individual was successfully recovered from the water, and about one hour after the initial announcement, the crew informed passengers that the survivor had been brought back aboard alive.
Off to join the others pic.twitter.com/EgVJd7B0pu

— Landon ?? (@landonb94) October 29, 2023
Symphony of the Seas resumed her commercial voyage and called at Valencia on Monday. She should arrive in Port Everglades in mid-November.
The website CruiseJunkie, which tracks onboard incidents, records 16 total man-overboard casualties so far this year across the entire passenger vessel industry, including ferry operations. The odds of surviving a high fall and an extended period of immersion are limited, and only a minority are recovered alive. RCL has experienced just two so far this year: one aboard Spectrum of the Seas in July and another aboard Quantum of the Seas in April.