Commercial Fishermen Rescue Man-Overboard Victim off Boston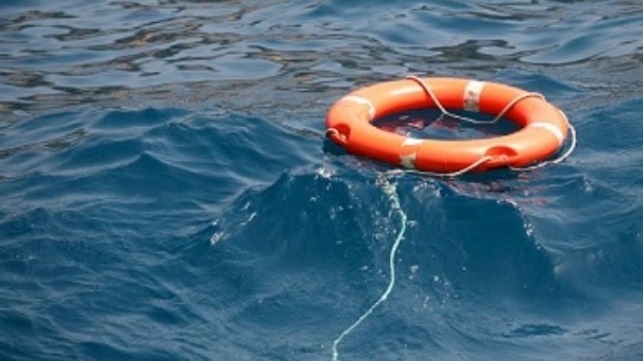 On Tuesday morning, a group of commercial fishermen saved a crewmember who fell overboard from a tanker off the coast of Boston, Massachusetts.
The fishermen told local media that they heard a distress call from the anchored tanker MTM Dublin just after 0430 in the morning. The tanker reported that a crewmember had gone over the side in rough conditions; according to NBC Boston, the victim had fallen overboard while a pilot ladder was being deployed.
The fishing vessel America was nearby and answered the distress call. The boat had been headed back to port because of the rough weather, but it was the nearest vessel to the tanker, and the crew diverted to assist.
The America's crew searched in the pre-dawn darkness, and they found the survivor in the water by pure luck at a position about one mile away from the tanker's anchored position. The crewmembers were searching with flashlights and spotted his orange safety vest by chance, they told local media.
The man was unresponsive and the crewmembers initiated CPR. To bring him to a higher level of care, the America headed back for port at best possible speed. The fishing vessel was met by the U.S. Coast Guard and by Boston's fire department as it returned to the harbor.
The victim was taken to a hospital for treatment, but he later died, the county district attorney's office said Wednesday.