Combined Navy-Coast Guard Team Rescues Four Smugglers
Earlier this month, a combined U.S. Coast Guard and Navy team intercepted a drug-smuggling boat and rescued its occupants after the vessel caught fire.
During a patrol of the Eastern Pacific smuggling zone, a U.S. Customs P-3 patrol aircraft spotted a low-profile go-fast boat, an ocean-going speedboat with a low freeboard designed to evade radar detection. The P-3 directed the U.S. Navy Cyclone-class patrol ship USS Zephyr and her embarked Coast Guard boarding team to intercept the boat.
As the Zephyr approached, the suspected smugglers allegedly began to jettison their cargo, and they abandoned ship as their boat caught fire. A Coast Guard law-enforcement team in one of the Zephyr's launches rescued four smugglers and brought them safely back on board. The Zephyr's commanding officer, Lt. Cmdr. Grant Greenwell, brought his ship alongside the burning boat to fight the fire and preserve evidence for prosecution. The vessel's crew put out the blaze and seized about 1,000 pounds of suspected cocaine. Afterwards, the boat was sunk as a hazard to navigation.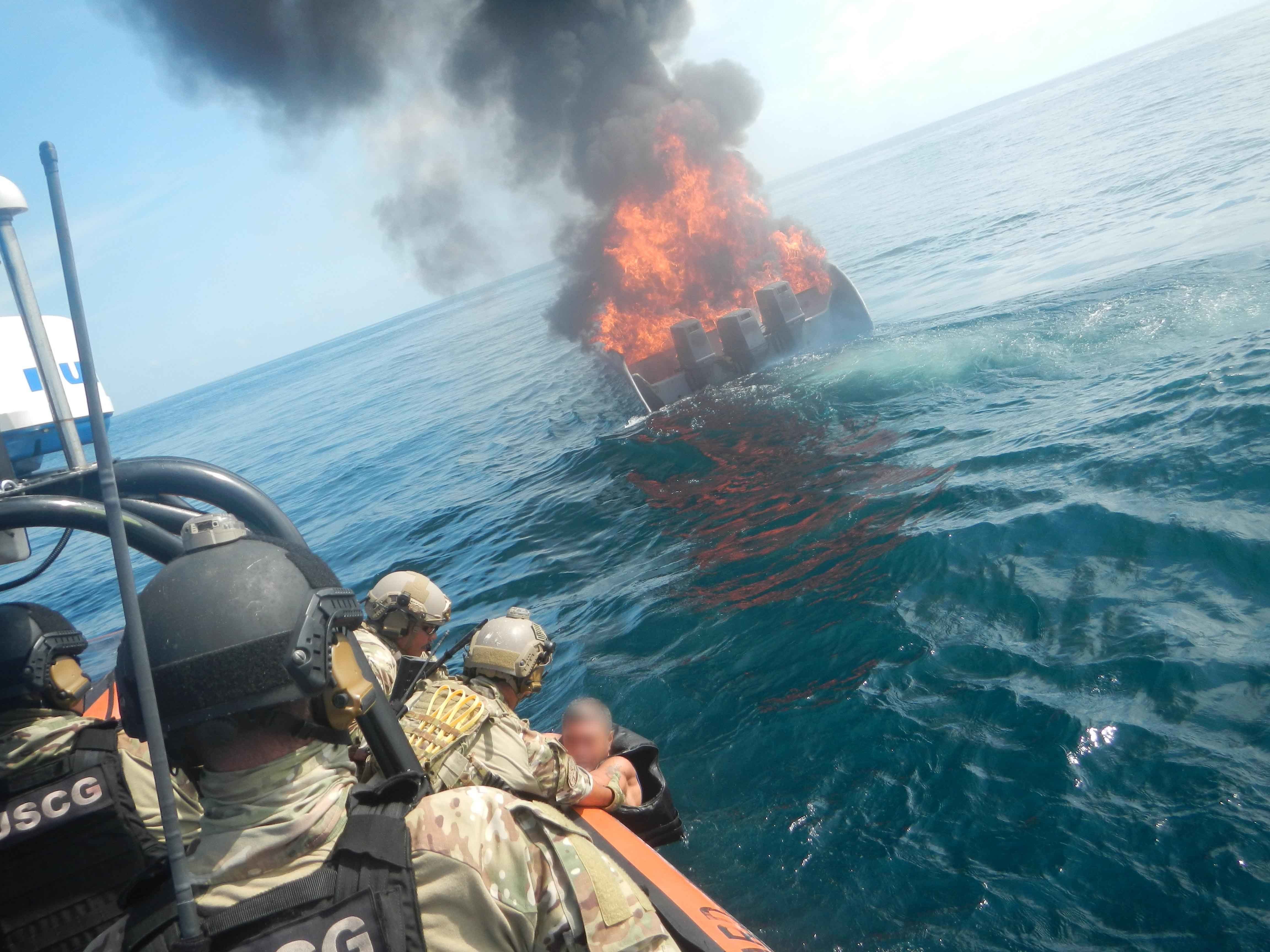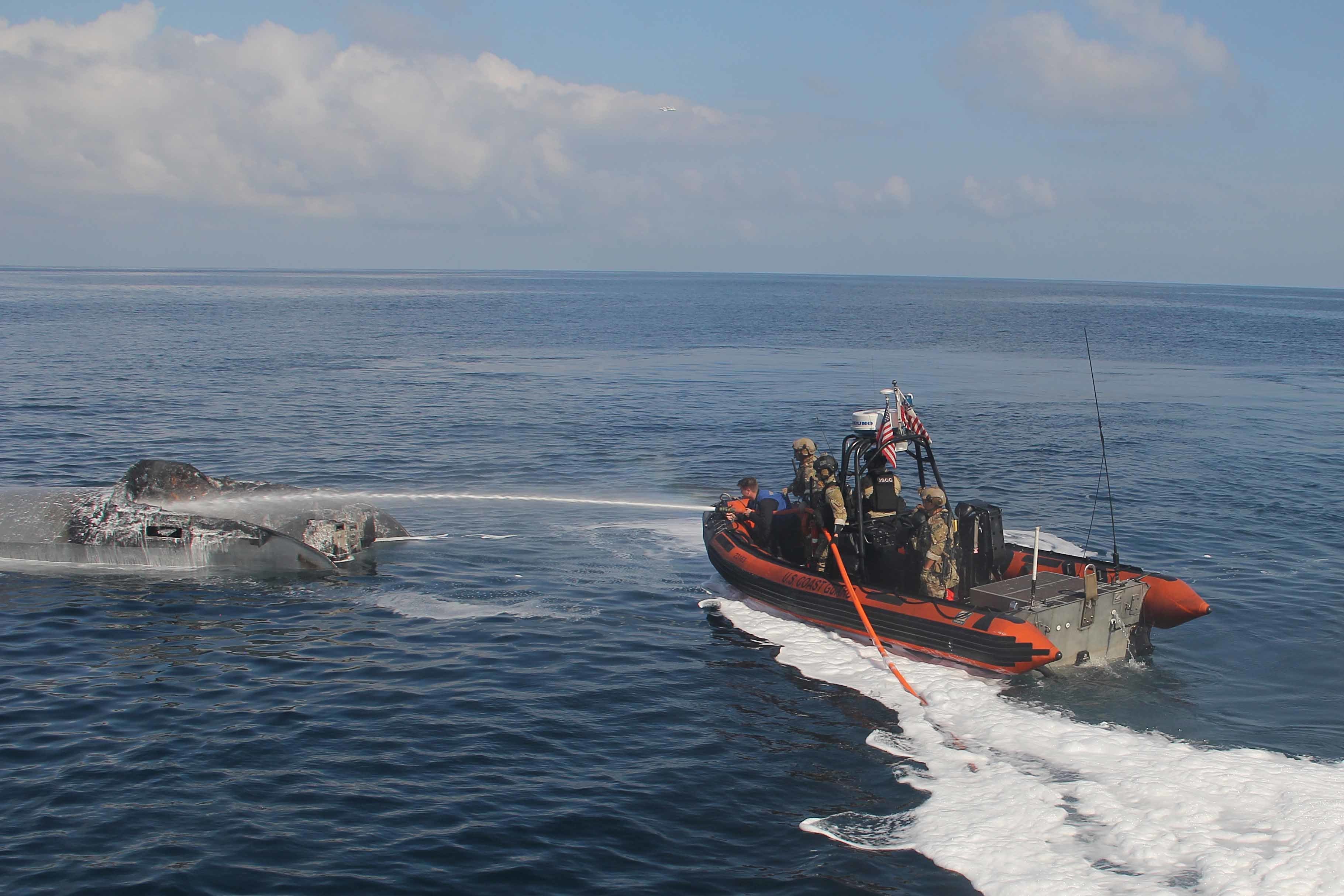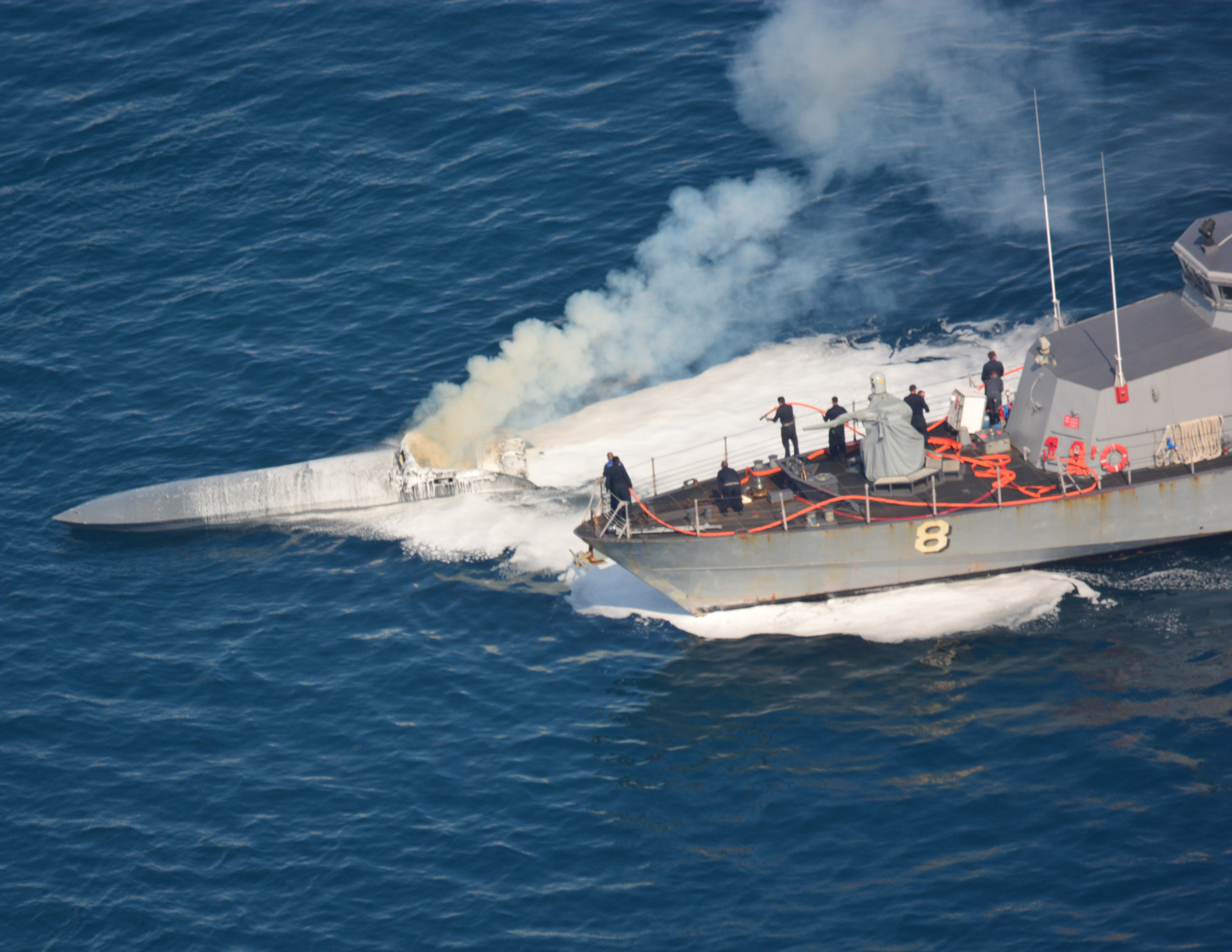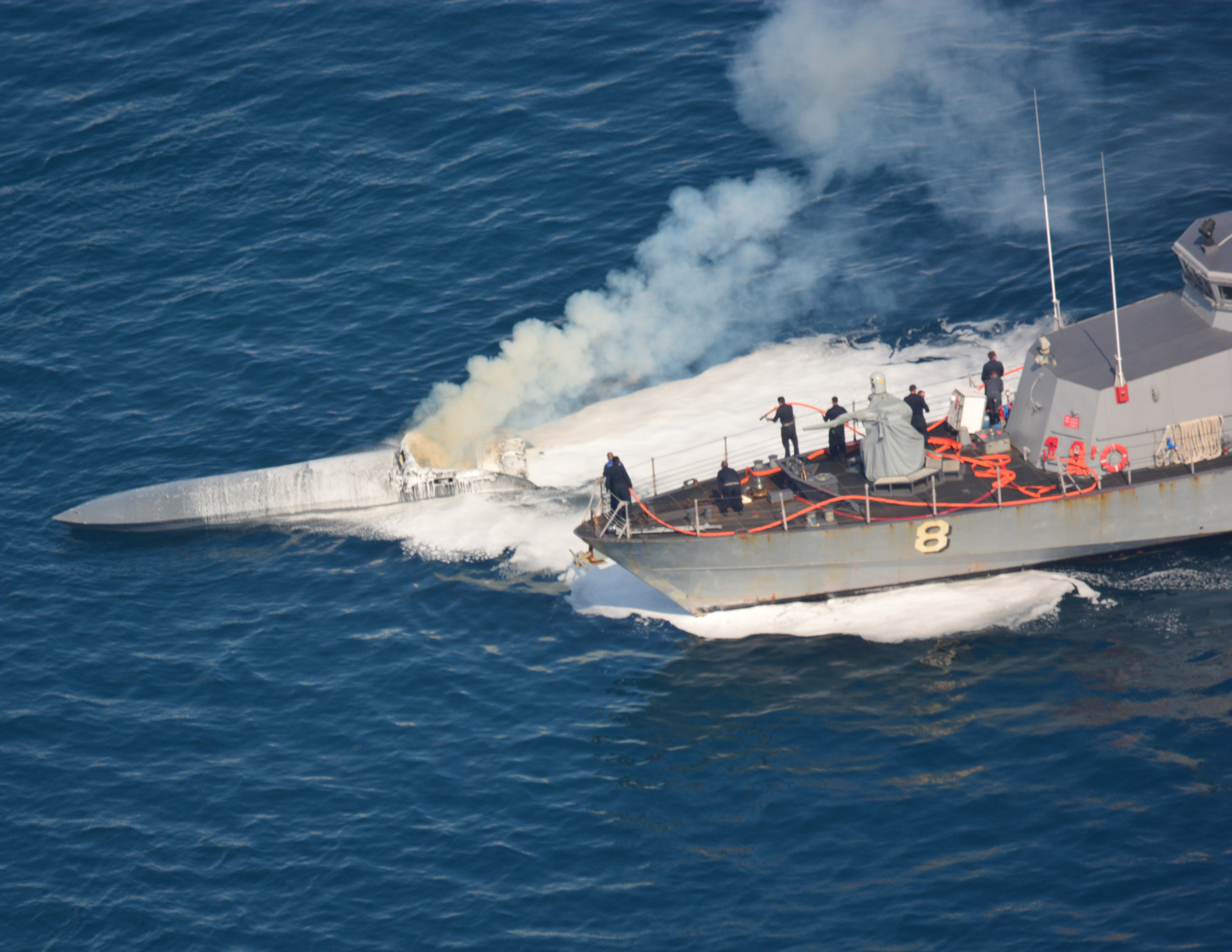 "This was an incredible team effort, between our [boarding team], the law enforcement detachment and USS Zephyr crews to save four lives, put out the fire and recover half a ton of cocaine," said Lt. Cmdr. Mike McGrail, the commanding officer of Coast Guard Maritime Safety and Security Team New Orleans. "This case truly highlights the danger and unpredictability our crews face every day interdicting narcotics smugglers on the open ocean."
Coast Guard law enforcement teams embarked on cutters, U.S. Navy vessels and frigates of the Canadian Navy routinely interdict smuggling boats in the Eastern Pacific and the Caribbean Basin. Last year, they seized almost enough cocaine to cover the service's operating budget (if it were sold at wholesale prices). The USCG and U.S. Southern Command estimate the interception rate at about 20 percent of the total, and they suggest that the only limitation to the volume of seizures is the availability of search and interdiction assets.