Colombo Looks to Smart Technology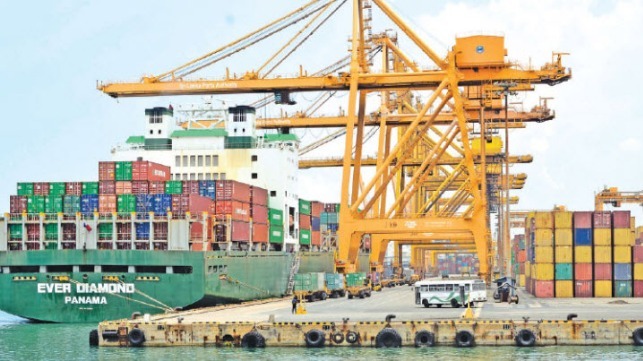 A full-scale IT infrastructure drive is currently underway to transform the Port of Colombo, Sri Lanka's busiest port, into a "Smart Port."
Minister of Ports, Shipping and Southern Development Sagala Ratnayaka said the plan has been included in the Asian Development Bank-supported master plan for Sri Lanka's port development.
Under the project, Colombo Port's IT and information systems will be upgraded to streamline terminal management and cargo systems. This is expected to be completed within 12-18 months.
The upgraded terminal management system will include gate automation, yard automation, quay side automation, prime route DGPS, business intelligence tools, web portals and simulation tools.
"Colombo must embrace the Smart Port concept with the right frame of mind. This is not about upgrading IT and information systems and forgetting everything else. Cleanliness of the port, the attitude of workers, its administration and welfare should also be geared towards the same transformation," said Ratnayaka.
The Port of Colombo ranked as world's number one container growth port among the top 30 container ports for the year of 2018, recording 13.5 percent growth, and reaching 22nd from the position of 23rd among global container ports, according to Alphaliner Monthly. For the first time, the Port of Colombo recorded seven million container operations in the last year with joint marketing strategies by the three terminals, the Jaya Container Terminal (JCT), South Asia Gateway Terminals (SAGT) and Colombo International Container Terminals (CICT).
The Drewry Port Connectivity Index ranked the Port of Colombo as the 13th best Connectivity Port in the world in 2017. According to the rankings, the Port of Colombo also became the top connectivity port in South Asia.