Coast Guard Responds to Flooding as Florence Departs
Hurricane Florence has moved inland from the Carolinas and weakened into a tropical depression, but the rescue and recovery effort in the Mid-Atlantic is far from over. In Wilmington, where the storm made landfall, rainfall upstream means that rivers are still rising and floodwaters are still spreading. The Coast Guard, National Guard, U.S. Army, state and local SAR efforts have continued as the floods prompt new emergency response requests.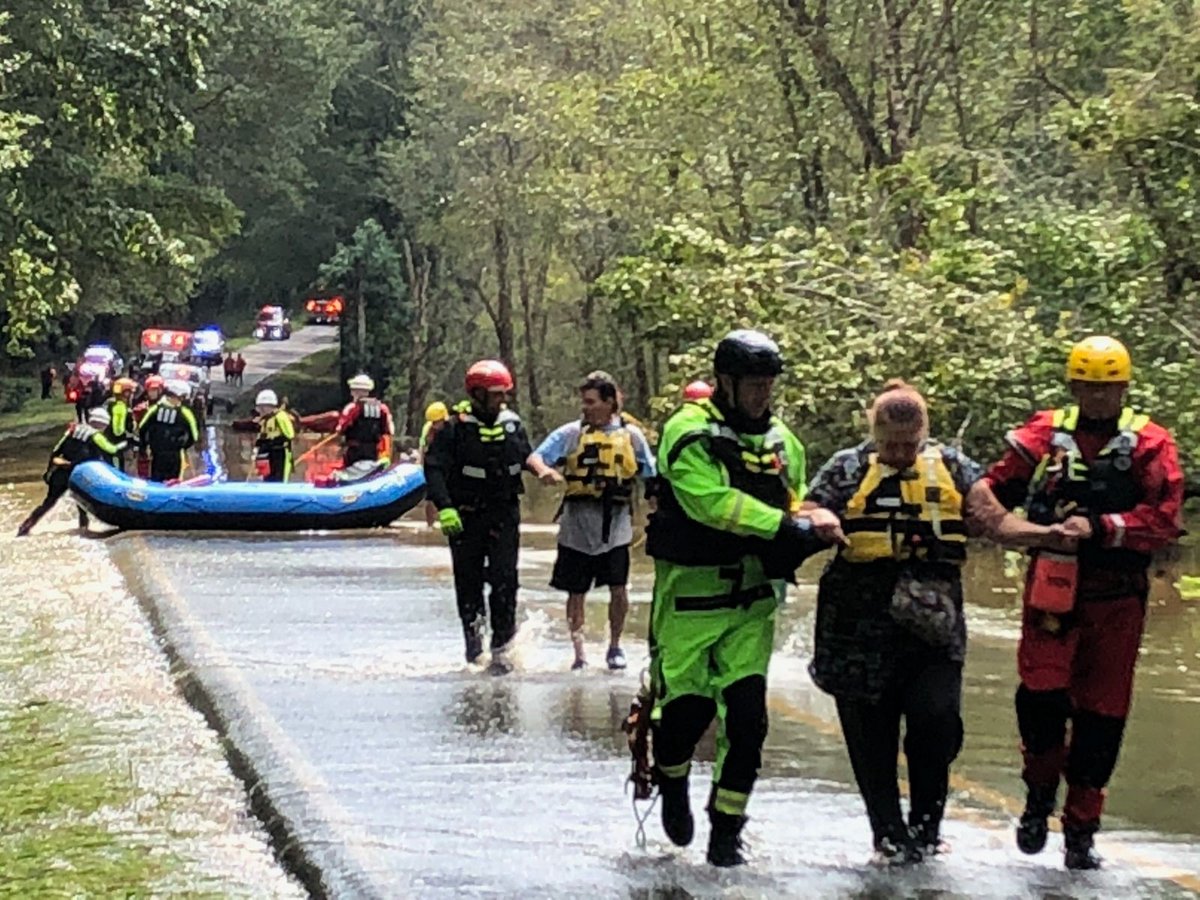 Cary, NC swift water respnse team rescues residents from the floodwaters (NCEM / Twitter)
"We continue to feel the affects of this massive storm. Sunshine doesn't always mean safety. Rivers continue to rise, and we will see more flooding. Currently there are 16 rivers at major flood stage, with three more expected to peak," North Carolina governor Roy Cooper said in a statement.
According to the U.S. Geological Survey, major flooding is underway on several North and South Carolina rivers, including the Cape Fear, Northeast Cape Fear, Lumber, Waccamaw, PeeDee and Little PeeDee. While a few rivers on the Carolinas' coastal plain reached their peak levels and began declining Monday, other rivers are still rising on the Carolinas' coastal plain, and some may not peak until next week, according to the agency.
As of Tuesday, North Carolina Emergency Management (NCEM) counted more than 4,000 rescues over the nine days of response efforts, with 26 reported fatalities. Road travel is one of the greatest hazards to residents, especially attempted travel on flooded roadways, where water may well be deeper than it appears. Many of the Coast Guard's helicopter SAR callouts have been in response to flooded vehicles and trapped drivers. "Travel in affected areas is still extremely dangerous," warned North Carolina Highway Patrol chief Col. Glenn McNeill in a social media update. "Over last 24 hours, troopers have responded to 126 collisions." Interstates I-95 and I-40 remain closed in nearly 20 locations.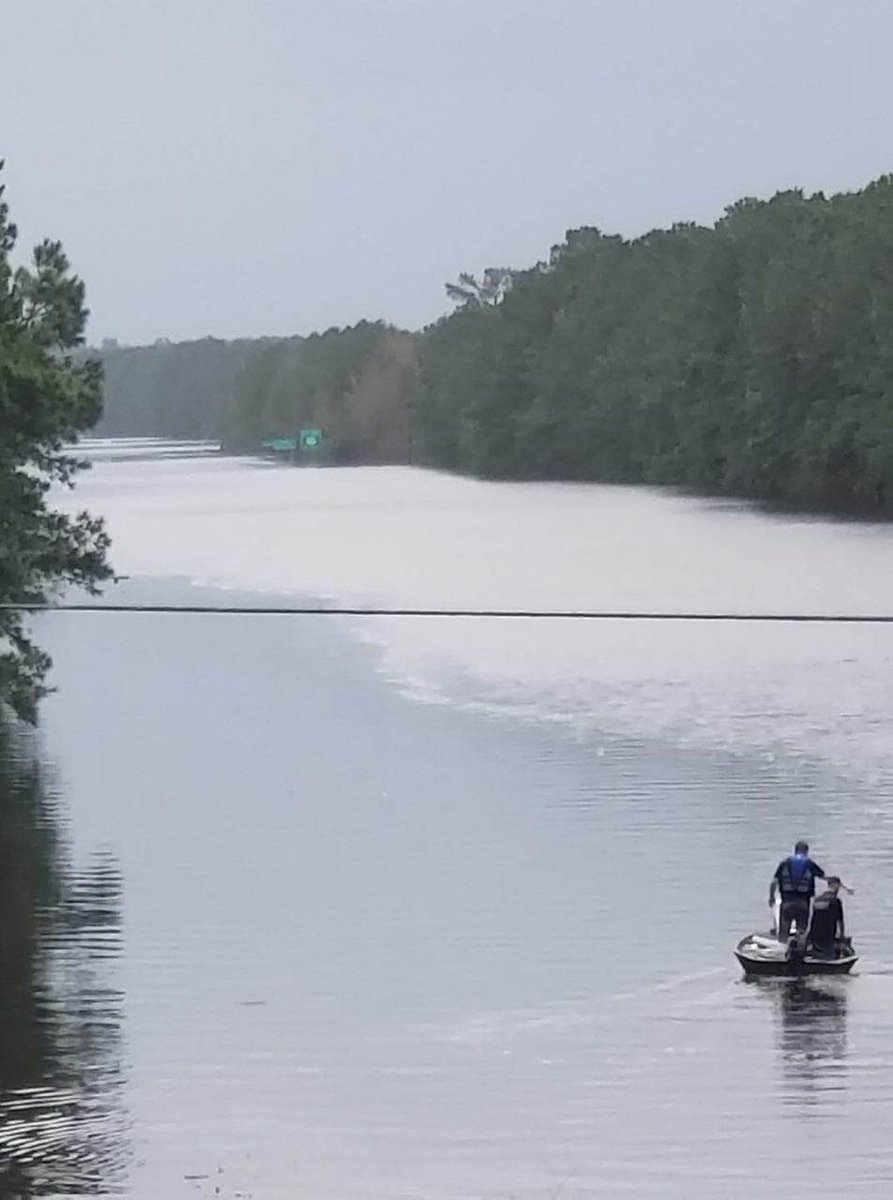 Interstate 40 at Pender County (NCEM / Twitter)
Blue skies and rising flodwaters at Fayetteville, North Carolina (Fay PD / Twitter)
The Coast Guard contribution to the response effort continues. On Sunday, a USCG Hercules aircraft provided a flyover flight for Governor Cooper to assess the damage in North Carolina.
Separately, a Coast Guard Hercules aircraft provided an airlift for flight nurses and medics to New Hanover Regional Medical Center in Wilmington, where their services are in critical demand. The new arrivals will relieve medical personnel who have been working around the clock to help the people of Wilmington and the surrounding area.
The flooding has also raised concerns about pollution. At least five hog farm waste lagoons and one coal ash storage dump have released pollutants into the environment since the hurricane arrived in North Carolina.