Coast Guard, Mexican Navy Call Off Search for Three American Sailors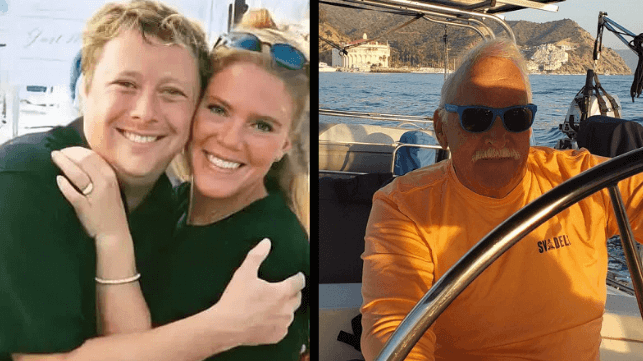 A massive three-day search for three American sailors who went missing off Baja has been suspended, according to the U.S. Coast Guard.
Experienced sailors Kerry O'Brien, Frank O'Brien and William Gross departed the Mexican port of Mazatlan on April 4, bound for Cabo San Lucas. Their vessel, the 41-foot cruiser Ocean Bound, never arrived. The boat would have encountered gale conditions on the short 200 nm route, with winds over 30 knots and waves of 15-20 feet. "When they began their voyage we know that the conditions were not optimal for that type of trip, though certainly, there were sailing vessels out there during that time," search coordinator Cmdr. Greg Higgins (USCG) told CNN.
After about five days without contact, their families notified the authorities, and the U.S. Coast Guard and Mexican Navy began a massive search effort.
Working together, the two agencies spent about 280 cumulative search hours covering about 200,000 square nautical miles off Mexico's Pacific coast. No traces of the vessel or the sailors were found.
The units participating in the search included the cutters Active and Benjamin Bottoms; a Coast Guard Spartan search aircraft; two Mexican Navy search boats; multiple Mexican naval vessels; and a Mexican Beechcraft patrol plane. The Canadian patrol vessel HMCS Edmonton also joined in the effort.
In addition, search and rescue coordinators contacted marinas throughout Baja, but none had sighted the vessel. Marine information broadcasts were also issued over VHF radio, but no ships reported spotting the boat.
"An exhaustive search was conducted by our international search and rescue partner, Mexico, with the U.S. Coast Guard and Canada providing additional search assets," said Cmdr. Gregory Higgins, command center chief for Coast Guard District 11. "Unfortunately, we found no evidence of the three Americans' whereabouts or what might have happened. Our deepest sympathies go out to the families and friends of William Gross, Kerry O'Brien and Frank O'Brien."