Coalition Answers More Container Weighing Questions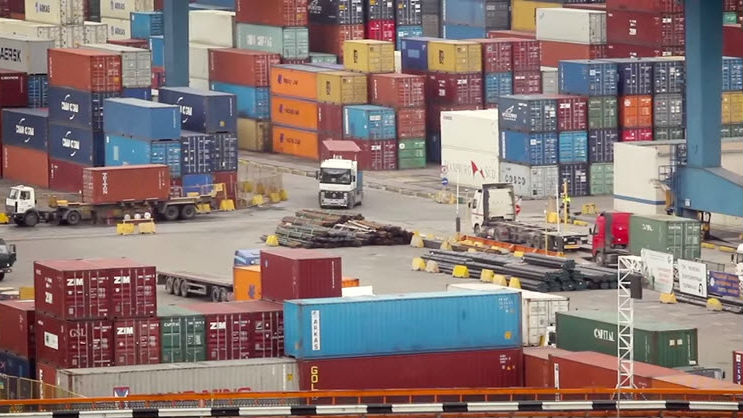 The World Shipping Council, the TT Club, the International Cargo Handling Coordination Association and the Global Shippers' Forum have jointly released a second Frequently Asked Questions (FAQ) document designed to support the smooth implementation of the container weighing regulations that take effect globally on July 1, 2016.
The amendments to SOLAS (International Convention for the Safety of Life at Sea) require packed shipping containers to have a verified gross mass (VGM) before they can be loaded on a ship for export.
The rules prescribe two methods for shippers to obtain the verified gross mass of a packed container. Under Method 1, upon conclusion of packing and sealing a container, the shipper may weigh, or have arranged for a third party to weigh, the packed container.
Under Method 2, the shipper or, by arrangement of the shipper, a third party may weigh all packages and cargo items, including the mass of pallets, dunnage and other packing and securing material to be packed in the container, and add the tare mass of the container to the sum of the single masses of the container's contents.
Like the initial joint industry FAQ document, published last December, these new supplementary FAQs are based on actual questions from affected stakeholders regarding proper implementation of the new regulations. The supplementary FAQs include new questions and answers as well as expanded answers to some of the questions listed in the December FAQs.
Some of the supplementary FAQs explain in more detail how the SOLAS container verified gross mass requirements should be fulfilled in various circumstances as described in questions received from supply chain parties. Other supplementary FAQs are intended to give additional information regarding the two methods that may be used under the SOLAS VGM requirements to obtain the verified gross mass of a packed container.

Contact details of subject-matter experts from each of the organizations can be found at the end of the FAQs document.
The FAQs are available here.