CMA CGM Confirms Order for 22,000 TEU Mega-Ships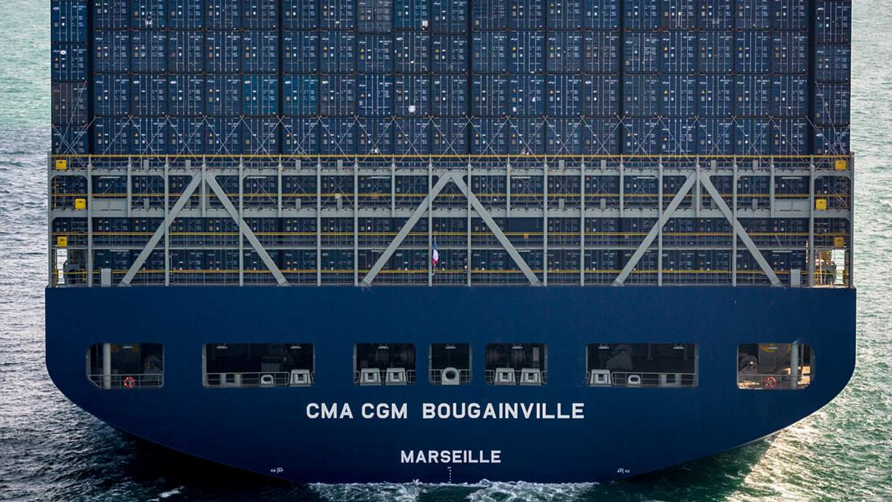 On Friday, number three ocean carrier CMA CGM issued its second quarter results, and its business update included a paragraph that confirmed many analysts' expectations (and concerns). "In order to keep pace with market growth and the Group's needs, the Board of Directors of CMA CGM has approved the order for nine container ships of 22,000 twenty-foot equivalent (TEU). This order, of which the first ships will come into service from the end of 2019, will further reduce unit transport costs, particularly on the Asia-Europe routes," the firm wrote.
The order has already been confirmed by Hudong-Zhonghua Shipbuilding and Shanghai Waigaoqiao Shipbuilding, which have signed LOIs for the mega-vessels at favorable prices. Unless another order supersedes them, the ships will become the world's largest when delivered. They will be in addition to the 80 new ULCVs that are due to enter service on the Asia-Europe trade over the next two years.
Many analysts are concerned that the influx of these mega-ships will lead to a resumption of the overcapacity that crashed freight rates last year; in addition, the largest ULCVs will likely displace smaller boxships of 10,000-13,000 TEU onto other routes.
Maersk CEO Soren Skou recently argued that there is no business reason for ordering more big ships for Asia-Europe service strings, given the tonnage on the market and the relatively low cost of fuel. He suggested that CMA CGM was placing its order to catch up with its partners in the Ocean Alliance: alliance members COSCO, OOCL and Evergreen already have multiple vessels in the 20,000+ TEU range.
Market recovery boosts profits
CMA CGM reported a profit of $470 million for the second quarter, nearly double the first quarter's results and an improvement of $550 million over the same period last year. The boost came from a significant increase in shipped volumes and revenue per container – up 33 percent and 12 percent respectively. APL also contributed $140 million in profit.