CMA CGM Buys Baltic-Focused Shortsea Operator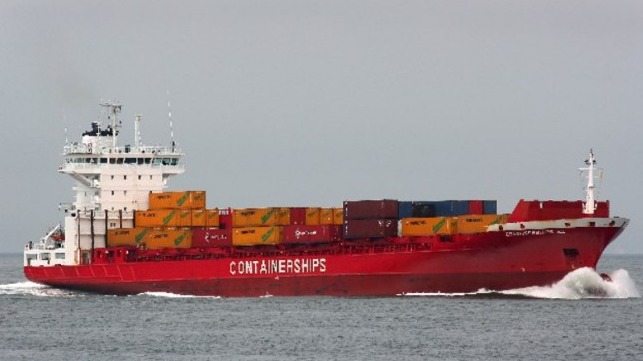 Number-three container carrier CMA CGM has bought Finnish shortsea container and logistics business Containerships, along with the other holdings of its parent company, Container Finance Ltd. Oy.
When the deal closes later this year, Container Finance's container logistics operations will integrate into CMA CGM's regional market offering in Europe and the Mediterranean. In the interim, Containerships continues to develop routes and services, and it will continue to pursue its LNG fuel strategy. The firm's long-term goal is to power all of its ships with LNG-fueled propulsion, and it plans to take delivery of four LNG-fueled vessels between August 2018 and January 2019. It is also investing in LNG-fueled trucks for its shoreside operations.
"The acquisition of Containerships will strengthen even more the development strategy . . . aimed at densifying the group's regional network," CMA CGM said in a statement.
The price paid in the purchase agreement was not disclosed, and the agreement remains subject to approval by government authorities.
Containerships is a family-owned business with about 560 employees, and it has been in operation since 1966. It offers multimodal logistics services across Europe, Russia and the UK, with shortsea service networks focused on the Baltic region and the Mediterranean; its 10-ship Baltic operation accounts for about 85 percent its transport volume. Containerships' largest vessel, the 1,000 TEU Containerships VII, is Finnish-flagged and Finnish-crewed, and the remainder of its fleet is chartered-in.
Containerships broke even in 2017, with a profit of about $400,000 on revenues of $220 million. It handled a total volume of roughly 300,000 TEU for the year, including 250,000 TEU in the Baltic.