Climate Activists Block Cruise Ship Zuiderdam at Port of Rotterdam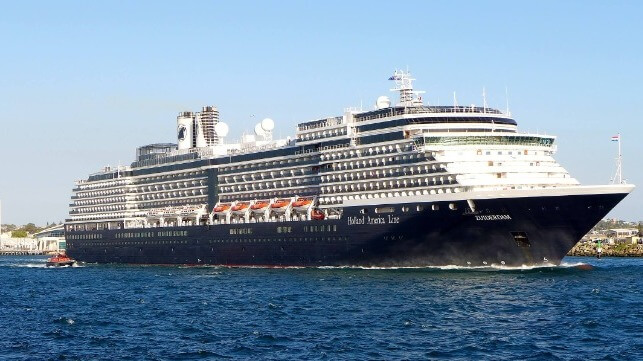 On Sunday, the cruise ship Zuiderdam was temporarily prevented from leaving port by protesters with NGO organization Extinction Rebellion, who blocked the vessel's departure by obstructing access to the mooring bollards. It is the second time in four years that the group has interfered with Zuiderdam's operations.
About 60 activists from Extinction Rebellion and its scientist-membership affiliate, Scientist Rebellion, accessed Zuiderdam's berth on Sunday at the Rotterdam cruise terminal. For about six hours, they obstructed the mooring bollards with homemade tripods and human lockdowns to prevent the removal of the mooring lines.
The group's demand is no less than a ban on cruise ship calls in Rotterdam in order to halt climate-related and health-related emissions. In justifying this demand, the group noted that there is no scalable zero-CO2 fuel available to supply shipping in the near term, which leaves cessation as the only practical option to achieve zero emissions - despite the extreme economic impact on seafarers, the tourism industry and other stakeholders.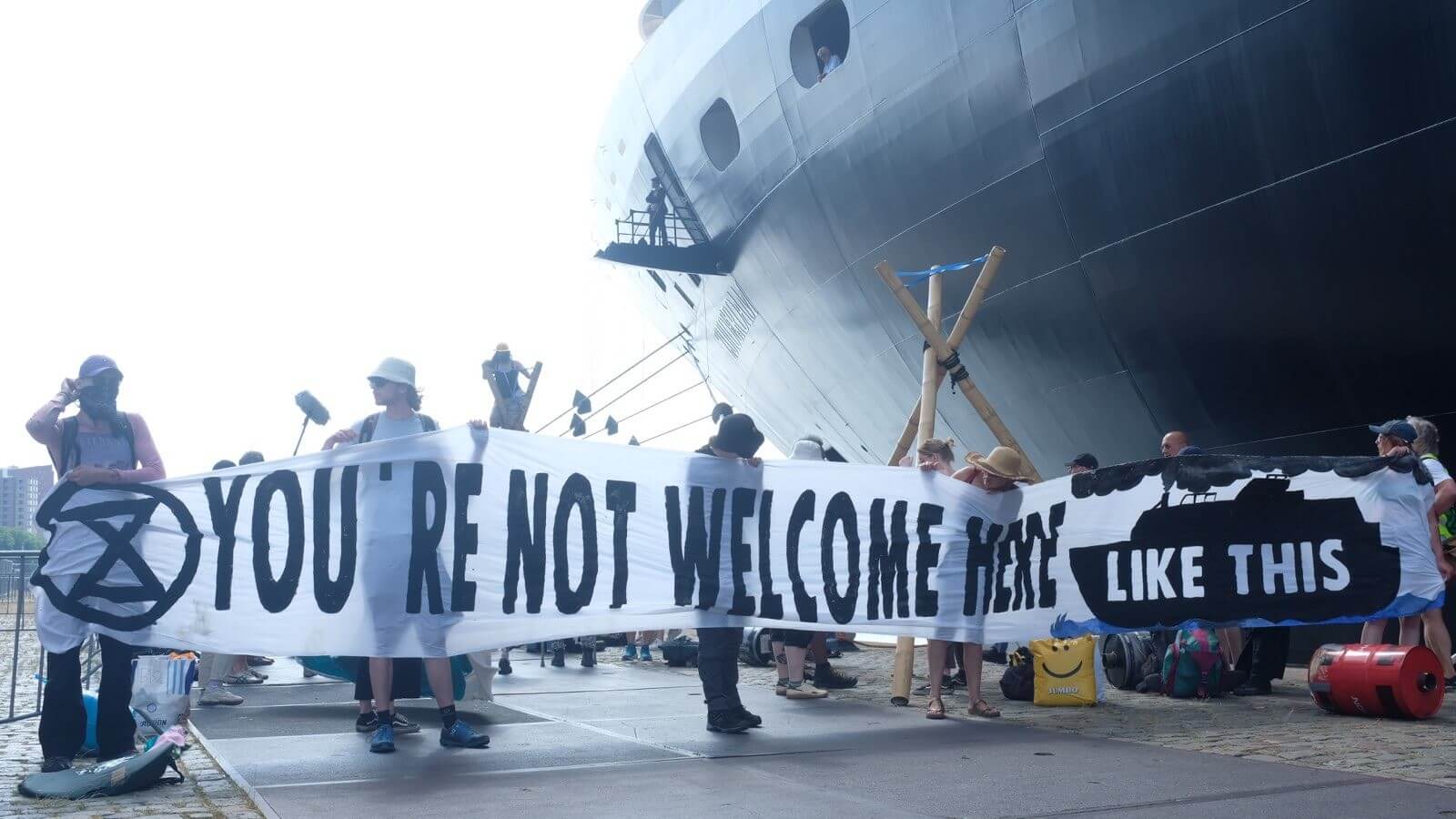 Extinction Rebellion
Rotterdam has the possibility of installing cold-ironing facilities, which would have positive effects on health-related pollutant levels (SOx, NOx and PM) from generator operation. However, a spokesman for XR said that this was not a satisfactory solution, since shore power would draw down on renewable electricity needed for other industries.
All ships have CO2 emissions, but Extinction Rebellion singles out cruise ship emissions because they are recreational. "We [will] no longer allow Pacific states to sink into the sea because holidaymakers lie in the pool and meanwhile want to travel from city to city," one group member said at a 2019 protest.
The group also opposes other, larger sources of recreational emissions, including tourist air travel and private jet flights.
Top image: Zuiderdam, 2023 (Bahnfrend / CC BY SA 4.0)