ClassNK Warns of BWTS Bottleneck in 2022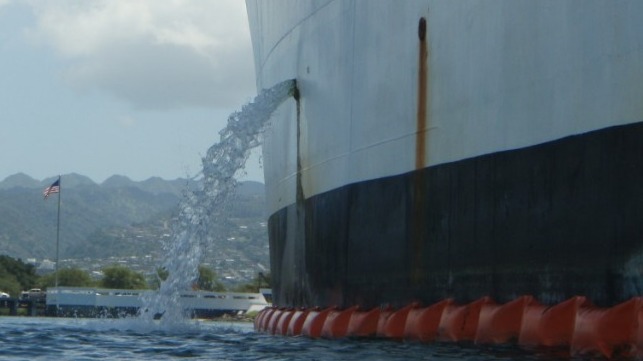 Class society ClassNK is urging shipowners to begin the process of installing ballast water treatment systems on their existing vessels soon. The phase-in timeline for the BWTM regulation will hit a disproportionate number of ships in 2022, ClassNK warns, raising the prospect of a bottleneck.
"As difficulties are expected in the installation of BWMS if everyone around the world waits until 2022, ClassNK recommends installing early," the class society said.

Chart courtesy ClassNK
As of the end of August, there are about 7,000 ships on the ClassNK register that will have to install a BWTS in order to comply with the regulation. Of this number, just 1,900 have already completed the installation, leaving 5,400 ships that will still require the upgrade. Of these 5,400 ships, about half - 2,800 vessels - will face the deadline in 2022.
ClassNK did not speculate about whether this distribution pattern might extend to other class societies as well. The society did note that the peak figure for 2022 may decrease due to the influence of scrapping trends and the response to USCG regulations, which are implemented on their own independent timeline.