China Warns Taiwan Over U.S. Navy Port Calls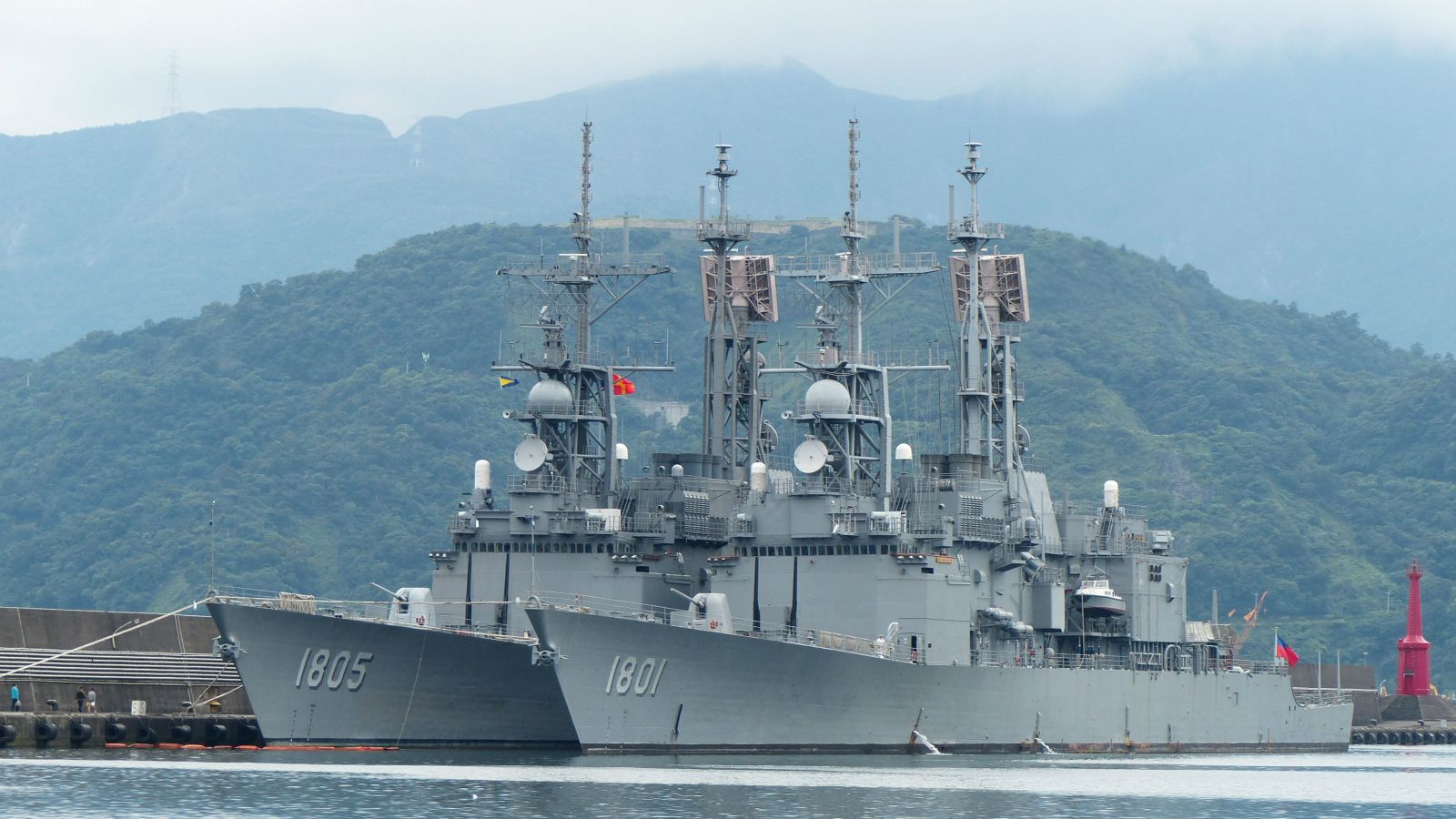 On Friday, an official at the Chinese embassy in Washington warned that Beijing is ready to resort to "non-peaceful means" if the U.S. Navy calls at a Taiwanese naval base.
Taiwan (officially the Republic of China) has functioned autonomously since 1949, but Taiwan's government is not internationally recognized. Beijing insists that the island is a rogue province and a part of mainland China's inherent territory, a policy known as the "One China" doctrine.
The FY2018 version of the American defense funding bill – signed in a ceremony today by President Donald Trump – contains language encouraging port call exchanges and drills between the U.S. and Taiwanese navies. From Beijing's perspective, this is a significant policy shift: since 1979, America has not recognized Taiwan, though it continues to sell military equipment to the Taiwanese government.
At a meeting in Washington on Friday, Chinese embassy official Li Kexin said that he has been thanking Congressional aides for providing China with a reason to use force to resolve the Taiwan question. "I may have to thank you American friends," he said. "I said: 'Are you not going to send military vessels to Taiwan, to Kaohsiung . . . ? If you send military vessels over there, [you] will activate the Anti-Secession Law [of China]." China's Anti-Secession Law provides for the use of "non-peaceful means" to respond to any major developments that would lead to Taiwanese independence.
While Li's warning was couched as a joke, Chinese state-aligned newspaper Global Times said in an editorial that it represents official policy. "Li's words have sent a warning to Taiwan and drew a clear red line," the paper wrote.
For now, foreign ministry spokesman Lu Kang said Monday, China will still keep to its policy of "peaceful unification." But he cautioned that it will still retain its right to "resolutely safeguard national sovereignty and territorial integrity."