China's CMES Installs Air Lubrication on Four New LNG Carriers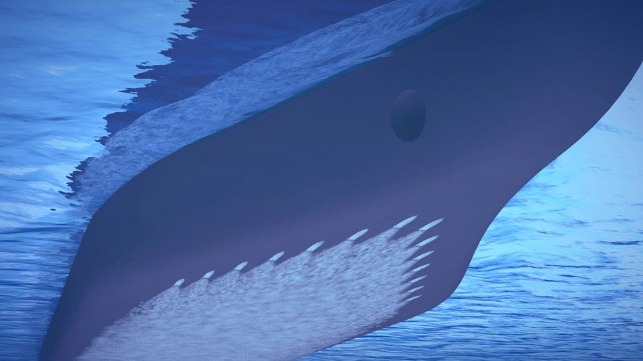 China Merchants Energy Shipping (CMES) plans to install air lubrication systems on at least four newbuild LNG carriers, reducing hull resistance and saving fuel.
Air lubrication technology has been an established option for more than a decade, but it has recently gained traction thanks to new fuel-efficiency requirements and the industry-wide drive to decarbonize operations. Air is pumped through small ports in the bottom of the hull, creating a field of tiny bubbles between the water and the hull plating. This reduces friction and increases fuel efficiency.
Air lubrication has been trialed on vessels of all classes, but it is increasingly popular for LNG carriers, whose large flat hull bottoms work well with the system design. Market pioneer Silverstream Technologies has sold systems for 23 vessels of the type, including eight already in service.
The contract with CMES adds at least four more to the total, with options for another two. The vessels will be built at CSSC's Dalian Shipbuilding Industry Company (DSIC), and they will be the yard's first LNG carriers ever.
"The agreement strengthens our cooperation with CMES in LNG ship investment and builds on our already strong relationship with Dalian Shipbuilding Industry Company. We look forward to working on these vessels and deepening the ties between Silverstream's Shanghai presence and the region's most important maritime players over the next two years," said Silverstream CEO Noah Silberschmidt in a statement.
Abu Dhabi National Oil Company (ADNOC) also recently picked Silverstream's air lubrication system for six new LNG carriers, to be built at CSSC's Jiangnan Shipyard.
Other shipbuilders and startups have developed similar technology, including Hyundai Heavy Industries (HD Hyundai), which has branded its version Hi-ALS. Hyundai is installing its own air lubrication system on two LNG carriers for operator Korea Line and five more for other customers.