China to Increase Arctic Transits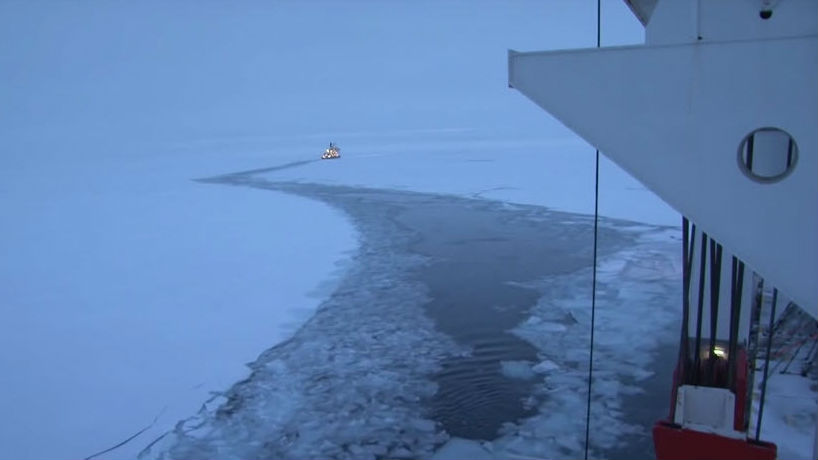 State-owned China Ocean Shipping Company (COSCO) is intends to increase its navigation through Arctic waters to link China and Europe.
The COSCO's M/V Yong Sheng recently completed a record-setting round trip from Europe to north China by sailing through the Arctic waters of the Northeast Passage (NEP) and docking at Tianjin Port. The passage is connects the Atlantic and Pacific oceans, which includes the Northern Sea Route (NSR).
Yong Sheng sailed nearly 20,000 nautical miles during its 55-day voyage, and was the first Chinese merchant ship to sail via the NEP.
Shipping experts say NEP will become a major waterway and could rival the Suez Canal and shorten the Asian-European transport by about nine days. Polar warming is transforming the Arctic and redrawing global shipping routes.
A recent report by Council on Foreign Relations said retreating ice caps could keep trade lanes open year round by 2030.
The North Sea Route became ice-free in 2007 and is gaining traction as an alternative route. The number of vessels it has steadily increased over the last five years. In 2010, only four cargo ships used the route, and that number jumped to 53 in 2015.
Analysts say there a still many hurdles to overcome before Arctic transport becomes commonplace. Weather is the primary hurdle because of the unpredictability of weather and ice, and ships often require icebreaker escorts. Vessels using the routes are required to have additional insurance policies, but the costs are usually offset by fuel savings.