China Installs Microgrid on Woody Island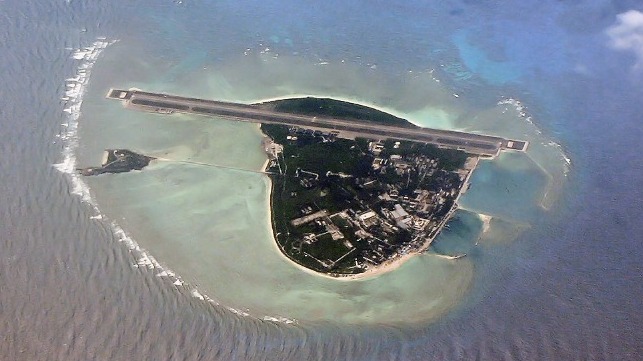 China's first remote-island intelligent microgrid went into operation on the disputed Woody Island (Yongxing Island), part of the Paracel Islands in the South China Sea, on Sunday.
The grid increases the island's power supply eight-fold and can operate independently or in conjunction with Hainan Province's main electricity grid. The hybrid microgrid is powered by diesel and solar generators.
China says the grid will benefit civil and military development and can be developed into a microgrid control center that manages other microgrid networks on other remote islands.
Chen Xiangmiao, a research fellow at the Hainan-based National Institute for the South China Sea, told the Global Times that the microgrid will better meet increasing civil electricity demand for medical services, emergency rescue, logistics, airport operation and tourism development.
It also aids military development, says military analyst Song Zhongping. Surface-to-air and anti-ship missiles, for example, need not depend solely on battery power. Stable electricity is also critical for dealing with the high temperatures, humidity and salinity experienced at arms depots, Song said.
"The microgrid on Yongxing Island is only the start," Fu Yongfeng, deputy head of the Hainan power grid , told CCTV. "We'll copy the model on the other islands. In the meantime, we will explore wave-powered electricity and refrigeration techniques that use residual heat."
China China's landing of H-6K bomber aircraft at Woody Island earlier this month has raised tensions, and in response the U.S. has uninvited China from the 2018 Rim of the Pacific (RIMPAC) Exercise.