China Dismisses Reactions to its "Pretty" Warship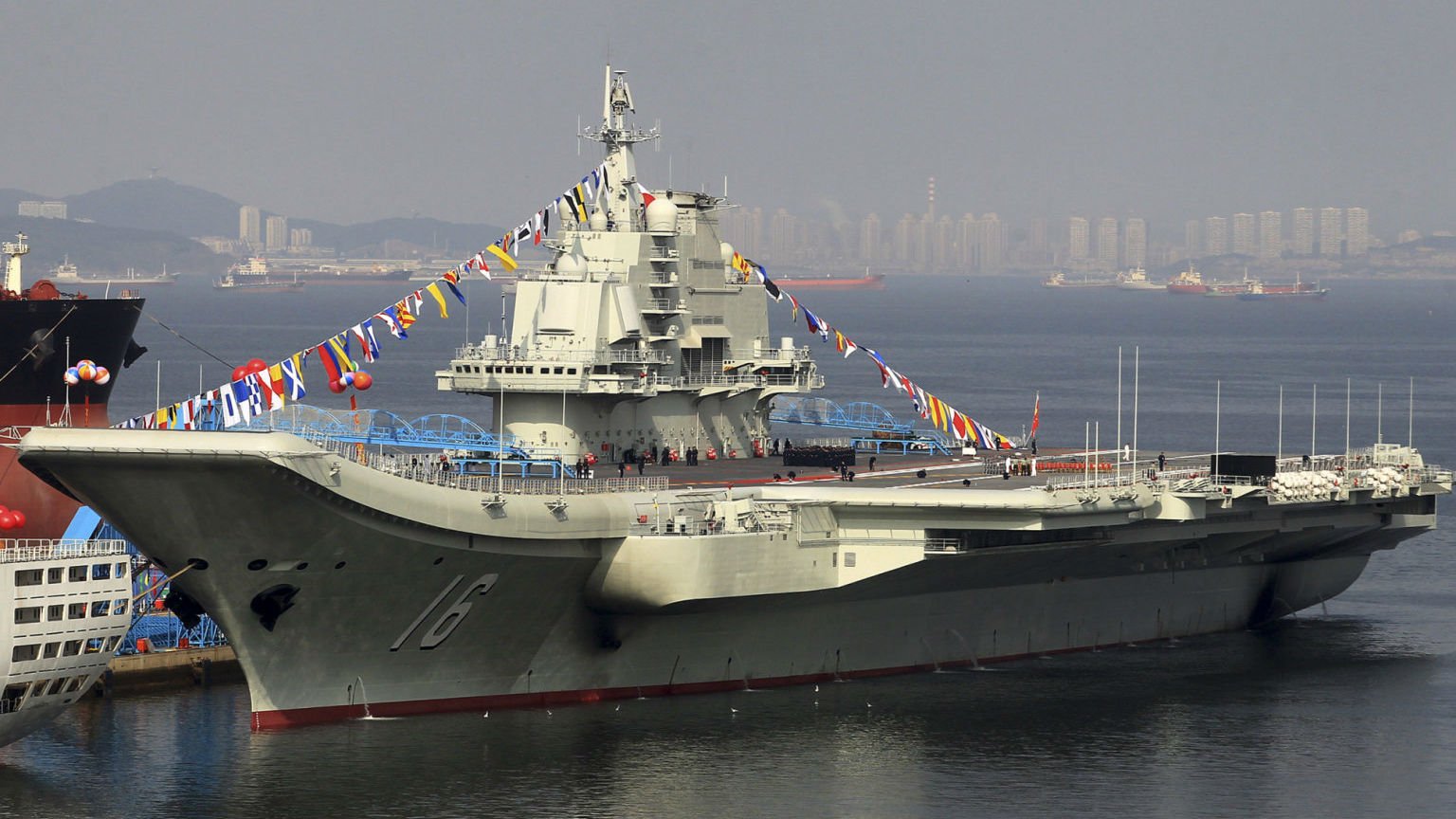 If people want to come and look at China's first aircraft carrier, they are very welcome, the defence ministry said on Thursday, brushing off encounters with the Japanese military as the carrier passed close to Japan this week.
The Soviet-built Liaoning, accompanied by several warships, this week traveled through the passage between the Japanese islands of Miyako and Okinawa and into the Pacific for what China has described as a routine exercise.
Japan said one of its Maritime Self Defense Force ships and a P3C patrol aircraft had spotted six Chinese naval vessels including the Liaoning traveling through the passage, and they also scrambled jets after a helicopter that took off from a Chinese frigate flew near Miyako Island.
Asked about the Liaoning's encounters with Japanese ships and aircraft, Chinese defence ministry spokesman Yang Yujun said it was natural people wanted to look at something attractive.
"There is an expression in China – the love for beauty is common to all men," Yang told a monthly news briefing.
"Our Liaoning is both mighty and pretty. If people are interested in it, they can look at it from afar, or peep at it. As long as they don't break relevant laws and rules, or hinder navigational safety and freedom, we don't care," he said.
Yang declined to give details of the Liaoning's mission. It also skirted self-ruled Taiwan, then sailed across the South China Sea to a base in the southern Chinese province of Hainan, according to Taiwan's defence ministry.
However, Yang was less amused about pictures of China's still-under-construction second aircraft carrier that surfaced on the internet this week, including on Chinese websites.
"I think that foreign reporters reporting in China must respect relevant laws and regulations," he said when asked about the pictures, apparently implying that he believed it was a foreign reporter who took them. He did not elaborate.
China last December confirmed it was building a second aircraft carrier but its launch date has not been announced. The aircraft carrier programme is a state secret.
Yang said he had nothing he could reveal about the progress of construction of the second carrier.
China could build multiple aircraft carriers over the next 15 years, the Pentagon said in a report last year.
While the Liaoning has taken part in previous exercises, including in the South China Sea, but China is years away from perfecting carrier operations similar to those the United States has practiced for decades.