China Builds Spy Satellites to Monitor South China Sea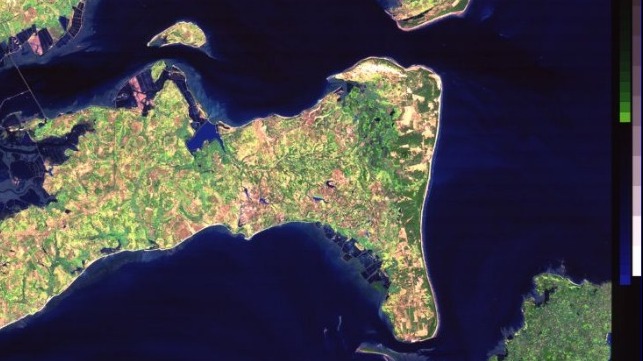 According to Chinese state media, the Chinese Academy of Sciences is now working on a fleet of 10 satellites to monitor shipping in the South China Sea. Beijing claims more than 90 percent of the sea's waters as its own, and it has developed a string of island bases with air defense systems, anti-ship missiles and bomber-capable airfields to cement its de-facto control of the region.
By the end of 2019, the academy's Sanya Institute of Remote Sensing intends to launch three new satellites with cameras and optical sensors, which will monitor shipping and surface conditions in the South China Sea. This first set of imaging satellites will provide broad coverage of the region, with resolution suitable for tracking mid-size vessels. A second set of three camera-equipped satellites will follow.
In 2020, the team intends to launch two satellites with hyperspectral sensors, which are designed to detect the material composition of surface objects. An additional two synthetic aperture radar satellites would give all-weather sensing capabilities. The fleet will be deployed to cover an area between 30 degrees north and 30 degrees south, providing full coverage of the region.
"Each reef and island as well as each vessel in the South China Sea will be under the watch of the 'space eyes,'" said Yang Tianling, the institute's director, speaking to SCMP. "The system will [reinforce] national sovereignty, protection of fisheries, and marine search and rescue."