Chevron Makes Big Bet on Guyana's Offshore Oil in $53B Deal
The American supermajor will help speed up development of Guyana's resources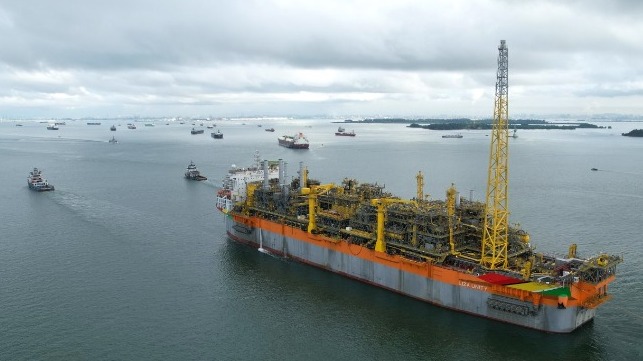 Chevron has bought into the future of Guyana's offshore oil and gas industry with a $53 billion deal to acquire Hess Corporation.
With Brent crude trading in the range of $90 per barrel, energy supermajors are flush with cash and well-positioned to make big acquisitions. Two weeks ago, Exxon Mobil acquired U.S. shale-drilling specialist Pioneer Natural Resources for $60 billion.
Chevron will now be joining Exxon as partner in the development of the Stabroek Block, the frontier offshore oil and gas lease that broke open the Guyana market. Stabroek contains abundant oil reservoirs and it is already producing, with multiple FPSOs planned to expand its output in the decades ahead. Once it reaches its full potential, Guyana will rank among the world's leading oil producers. Hess own's a 30 percent share of the block; Exxon is the operator with 45 percent, and CNOOC holds the remaining 25 percent.
"Hess increases Chevron's estimated production and free cash flow growth rates over the next five years, and is expected to extend our growth profile into the next decade supporting our plans to increase our peer-leading dividend growth and share repurchases," said Chevron CEO and chairman Mike Wirth in a statement.
In addition to the $53 billion all-stock purchase, Chevron is assuming about $7 billion in debt from Hess, taking the value of the deal to about $60 billion. It still needs approval from Hess' shareholders.
In an interview with Bloomberg, Hess Corp. CEO John Hess said that the government of Guyana is supportive of the agreement to sell to Chevron. The sale marks a "vote of confidence in Guyana as an investment haven," Mr. Hess said.
Guyanese officials have signaled that they want to develop their offshore petroleum resources swiftly, before unspecified future developments close the window. "We believe there is this window now that we need to get all the exploration done in," explained Guyanese Vice President Dr. Bharrat Jagdeo in an interview last year. "We have to feed the people of Guyana. They have a legitimate aspiration to a better life too."
Chevron's unparalleled access to capital will help Guyana to produce "as fast as [they] can," Hess said.