Cheniere to Commission Second LNG Train in September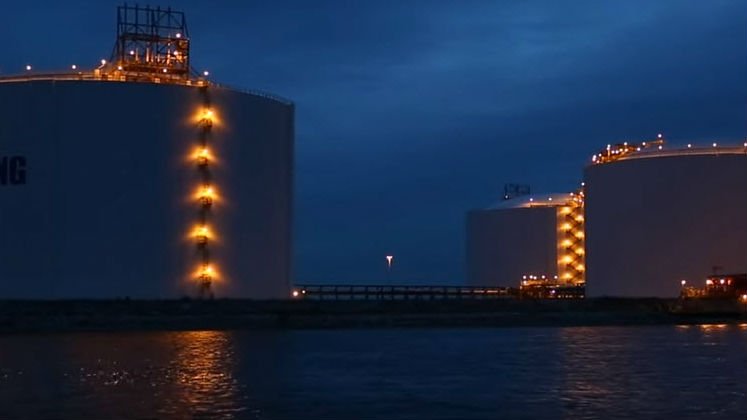 In a monthly report filed Thursday, American LNG leader Cheniere Energy has announced plans to commission the second 4.5 mtpa liquefaction train at its Sabine Pass terminal in September 2016.
The first train began operations in February, with commissioning cargoes and first commercial cargo shipped – seven in total as of early May. The third and fourth trains are expected to come online in April and August 2017 respectively.
Cheniere plans as many as six trains at the facility, and three more at its proposed Corpus Christi facility. The Corpus Christi terminal has received all required regulatory permits and Cheniere commenced construction in the middle of last year. In its decision to expand, the firm cited Texas' robust natural gas supply – nearly a third of the nation's total – and a location near existing gas pipelines with ample transport capacity.
Sabine Pass is the first U.S. LNG export terminal, and the majority of its output is already spoken for under long term contracts with European and Indian buyers. By the end of the decade Cheniere may face American competition: Cameron LNG, Tellurian Investments and NextDecade have all announced plans for future Gulf Coast export facilities, and Dominion's Cove Point LNG facility in Maryland is more than halfway towards completion, despite sporadic environmental protests.
The new volumes of natural gas reaching Europe are expected to reshape the continental energy market, which has historically received 30 percent of its gas from Russia. "It's the start of the price war between U.S. LNG and pipeline gas," said Thierry Bros, an analyst for Societe Generale, speaking to the Wall Street Journal in April. Russia is heavily dependent on oil and gas exports for revenue, and the decline in oil prices has already taken a heavy toll on its federal budget. Its government plans for a budget deficit of three percent of GDP this year, assuming $40 oil, and going forward it will benchmark its fiscal targets on $40-$50 per barrel prices. Competition in the EU natural gas market could further impact its finances – and affect its diplomatic influence in the region.
That geopolitical consideration has already entered the U.S. policy debate over LNG exports: the American Petroleum Institute has cast LNG as a way to "help our allies break dependence on nations that use their energy resources as a political weapon.