Carnival Steps Up Sustainability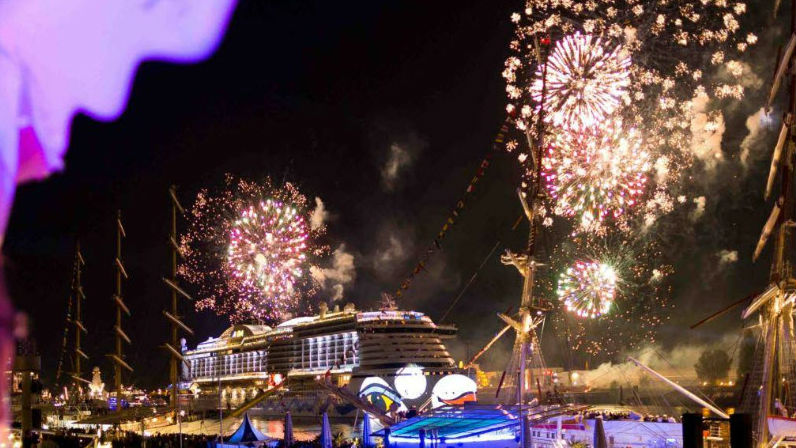 Carnival Corporation has released its 2016 sustainability report on a new, dedicated sustainability website.
In 2015, Carnival announced its 2020 sustainability goals, establishing 10 goals for reducing its environmental footprint. The company is ahead of schedule on reducing its carbon intensity and is on track to meet its additional sustainability goals during the next three years across its 10 cruise brands.

Notable progress made includes:
Being ahead of schedule in achieving a nearly 25 percent reduction in CO2e (equivalent carbon dioxide) relative to the 2005 baseline.
Pioneering the use of LNG, the world's cleanest burning fossil fuel, and introducing the first cruise ship ever fueled with LNG from trucks while in port. Carnival pioneered the use of LNG with the introduction of the AIDAprima in 2016. AIDAprima is the first cruise ship in the world with a dual-fuel engine that can be powered by LNG while in port. The company also signed an agreement with Shell to supply LNG.
Continuing to make progress in installing exhaust gas cleaning systems – by the end of 2016, 59 percent of the fleet was equipped with the systems. 40 percent of the fleet was equipped with cold ironing capabilities by the end of 2016, which allows ships to use an alternative power source while in port.
Expanding its partnership with Wärtsilä to include a long-term diesel engine maintenance agreement with an energy-efficiency component.
Opening the second of three planned state-of-the-art Fleet Operations Centers in Seattle with the most advanced ship-to-shore communications technologies available to assist captains, chief engineers and deck and engineering officers with digital support, control and planning of all nautical and technical operations.
In 2016, Carnival Corporation continued its partnership with The Nature Conservancy (TNC), one of the world's leading conservation organizations, with its $2.5 million financial commitment over a five-year period, which started in 2014 to support important research for marine conservation.
Carnival alsomade additional strides to deliver on its commitment to the communities in which it operates, including implementing an anti-slavery and human trafficking mission statement to further support human rights efforts in the global communities in which the company's employees and their families live.
Additionally, a key milestone for the company in 2016 was the launch of Fathom TRAVELdeep volunteer experiences benefiting local communities across a number of brands. Last year, Fathom guests participated in several impactful sustainability projects in Puerto Plata, Dominican Republic – including reforestation efforts, recycling paper, encouraging crafts entrepreneurship and a water filtration program. The company is exploring the potential to expand the volunteer activities to other areas around the globe in 2017.

The group maintains its memberships with the Maritime Anti-Corruption Network (MACN), the Global Environmental Management Initiative (GEMI) and established a new partnership with the U.S. Wildlife Trafficking Alliance to support their programs to reduce the demand for illegal wildlife products.
In the course of 2016, Carnival was awarded with various sustainability recognitions:
* Recognized for the third consecutive year as among the best places to work for LGBTQ equality by the Human Rights Campaign.
* Named by Black Enterprise Magazine as one of the 50 best companies for diversity for its commitment to an inclusive and diverse workforce.
* Received Port of Seattle Green Gateway Awards for Carnival Cruise Line, Holland America Line and Princess Cruises' commitment to environmental excellence.
* Inclusion on Savoy Magazine's Top 100 Most Influential Blacks in Corporate America for Carnival Corporation CEO Arnold Donald and Holland America Line president Orlando Ashford.
In 2017, Fast Company recognized Carnival as being among the "Top 10 Most Innovative Companies" in both the design and travel categories. Fast Company specifically recognized Carnival Corporation for its work in developing Ocean Medallion, a high-tech wearable device that enables the world's first interactive guest experience platform capable of transforming vacation travel into a highly personalized and elevated level of customized service.
Together, the corporation's cruise lines operate 103 ships with 231,000 lower berths visiting over 760 ports around the world, with 17 new ships scheduled to be delivered between 2018 and 2022.