Canada to Use Interim Icebreakers for Around 20 Years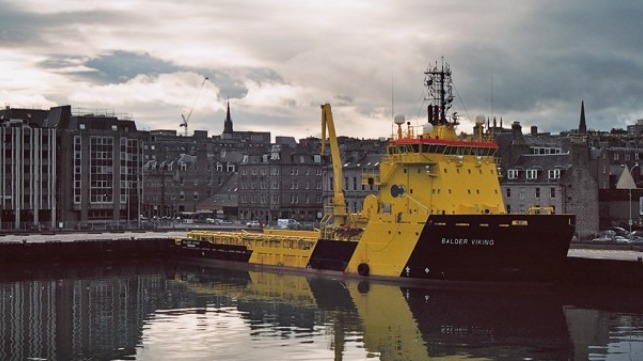 The Canadian Coast Guard has indicated that it will use three Norwegian harsh-environment offshore support vessels (OSVs) purchased in August this year for its icebreaker fleet for the next 15 to 20 years.
The Canadian Press reports that there are no immediate plans to replace the Coast Guard's existing vessels which are on average more than 35 years old. Current government plans call for the building of one new heavy icebreaker which won't be delivered until next decade. Deputy Commissioner Andy Smith, who is overseeing the shipbuilding plan, said the service is instead extending the life of its current fleet another 20 years — during which time it will rely on the OSVs to cover for vessels that are undergoing refit or maintenance.
In August, Public Services and Procurement Canada awarded a $610-million contract to Davie Shipbuilding for the acquisition of the three Norwegian icebreaking anchor handling tug supply vessels, and the conversion of the first ship is expected to be ready this December. The second and third vessels are scheduled for delivery over the course of 2019.
The vessels - Tor Viking, Balder Viking and Vidar Viking - were built to the commercial DNV ICE-10 notation. Davie Shipbuilding suggests the ships would meet Polar Class 4. Its prospectus indicates that the vessels would be roughly comparable in capability to the CCG's T1200-class icebreakers, which can maintain three knots in 10 feet of ice.
The Canadian government previously purchased "interim" icebreakers in the 1980s. They are still in use, Rob Huebert, an expert on the Arctic at the University of Calgary, told The Canadian Press. He believes the three OSVs may also become a permanent part of the fleet.