BW Group Buys Epic Gas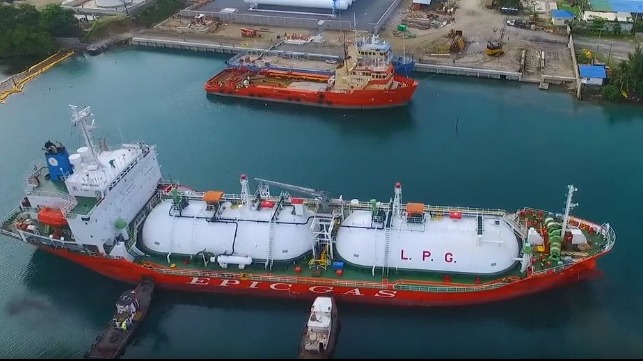 BW Group purchased over 38 million shares in Epic Gas from key shareholders on Tuesday. This represents 54.7 percent of the issued shares, and BW has now launch its unconditional tender offer to acquire the remaining shares.
Epic Gas is the largest commercial operator and second largest owner of small pressurized LPG carriers. It has a fleet of 39 vessels ranging from 3,500 to 11,000 cbm that typically serves the short-haul or regional LPG and chemicals trade.
Andreas Sohmen-Pao, Chairman of BW Group said: "The transaction represents an opportunity to acquire a well-managed company, led by Charles Maltby, and we look forward to working together to achieve successful growth in the service of our customers."
Maltby, Chairman and Chief Executive Officer of Epic Gas, said: "BW Group's experience and track record as an industry leader in maritime transportation of energy aligns with Epic Gas' vision of being the leading provider of pressurized LPG shipping solutions, and we are confident that BW Group will work alongside shareholders electing to remain to support the future growth of the business."
BW Group is a global maritime group involved in shipping, floating gas infrastructure and deepwater oil & gas production and has been delivering energy and other commodities for more than 80 years, with a controlled fleet of over 300 ships including affiliates and subsidiaries. The group was founded by YK Pao in Hong Kong in 1955 as World-Wide Shipping.
In 2003, the group acquired Bergesen, Norway's largest shipping company founded in 1935, and in 2005, the business was re-branded as BW. Today, BW Group operates the world's largest gas shipping fleet (LNG and LPG combined), with a total of 70 large gas vessels, including three FSRUs. BW Offshore operates the world's second largest FPSO fleet, with 15 units in the U.S., Brazil, Mexico, West Africa, North Sea and Australasia. BW's fleet also includes crude oil supertankers, refined oil tankers, chemical tankers and dry bulk carriers.