Bourbon to Withhold Debt Payments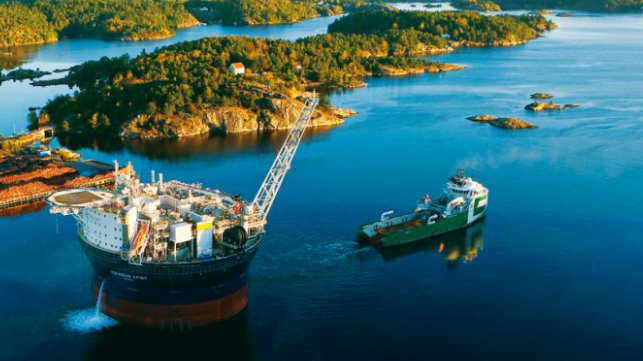 In a brief statement issued Tuesday, leading offshore vessel operator Bourbon said that it has reached an agreement with the majority of its creditors to withhold payment of its loans and servicing of its debt. The firm did not disclose the total value of the agreement, but as of the end of 2017, Bourbon had total borrowings and financial liabilities of about $1.9 billion.
"The company remains confident in its ability to find before year end a balanced solution with all its lenders - often long-standing partners - that suits all parties and allows the company to adapt its financing to its future development," the firm said in a statement.
In February, Bourbon warned investors that OSV market conditions remain dire, years after the offshore drilling downturn began. Utilization of the world's offshore fleet is at just 55 percent, the firm said, even less than in 2015 and 2016, and a third of the world's OSVs are stacked. Despite the elimination of its newbuilding program and a 30 percent reduction in operating expenses, the firm posted a net loss in the range of $680 million for 2017.
Bourbon said that the agreement with its creditors will allow it to focus on operations and on its restructuring strategy, which centers on high-grading its fleet and reducing its manning costs. The firm intends to dispose of more than 40 older OSVs and invest in new high-tech systems for about 130 newer, "smarter" vessels. Through automation upgrades and condition-based maintenance programs, Bourbon hopes to eliminate four crew positions from every "smart" OSV, creating further opex savings.
Deleveraging
Many of Bourbon's competitors in the OSV / offshore services segment have addressed the financial challenges of the weak market using bankruptcy proceedings, allowing them to shed billions of dollars of debt from their balance sheets and move forward without the burden of regular payments. American operator Tidewater went through a prepackaged Chapter 11 bankruptcy in an American court last year, eliminating $1.6 billion in loans under a debt-for-equity agreement with its creditors. The firm estimated that the bankruptcy will save more than $70 million a year on interest and operating lease expenses, putting Tidewater in a more competitive position.