Baker Hughes Joins Startups to Test Wave Power for Offshore Oil & Gas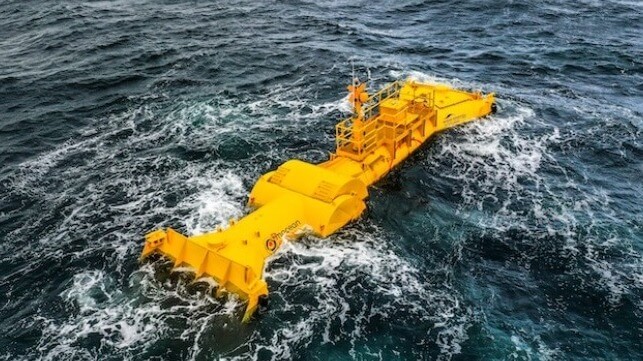 A group of renewable-energy and subsea technology companies have joined forces to link up a wave energy converter with an underwater battery, subsea controls equipment for oil and gas development, and a resident underwater autonomous vehicle (AUV). The unique demonstration project aims to show how multiple technologies can be combined to lower carbon emissions for offshore oil and gas production systems.
The $2.4 million demonstrator project, called Renewables for Subsea Power (RSP), has connected a prototype wave energy converter built by Scottish startup Mocean Energy with an "intelligent" underwater battery system from Aberdeen-based Verlume. These two systems have been deployed off Orkney for a four-month test, which will determine how well they can provide power and communication to subsea infrastructure. That test package of infrastructure includes Baker Hughes-built subsea control equipment for oil and gas production, as well as a resident AUV system, which will be permanently stationed at a charging dock at the installation.
Mocean's "Blue X" prototype is at the core of the project. The basic design is an assymetric, hinged raft with a claw-like structure at each end, and it generates power when waves force the hinge in the middle to rotate. Its designers claim that it is at least three times more efficient at generating power as previous hinged-raft concepts. In 2021, it underwent testing at a designated test site in Scapa Flow, thanks to $4 million in funding support from Wave Energy Scotland.
The same year, Mocean and Verlume integrated their wave-power and subsea battery technologies in an initial onshore test, and they have now deployed their systems together at sea for the first time.
"This is a natural next step for our technology," said Mocean Energy Managing Director Cameron McNatt in a statement. "The new test site east off Deerness offers a much more vigorous wave climate and the opportunity to demonstrate the integration of a number of technologies in real sea conditions."
For project partner Baker Hughes, the trial offers an opportunity to test out renewable power solutions for oil field electrification, which is a key step in reducing emissions from operations. The test is also an opportunity for AUV developer Transmark Subsea, which built the underwater drone system that will deploy at the site.
"We currently run the [AUV] system in salmon farming nets, which is a more closed environment. Mocean and Verlume's solution fits very well with our product and allows us to demonstrate broader operational capabilities of an off-grid resident AUV," said Transmark managing director Nigel Money.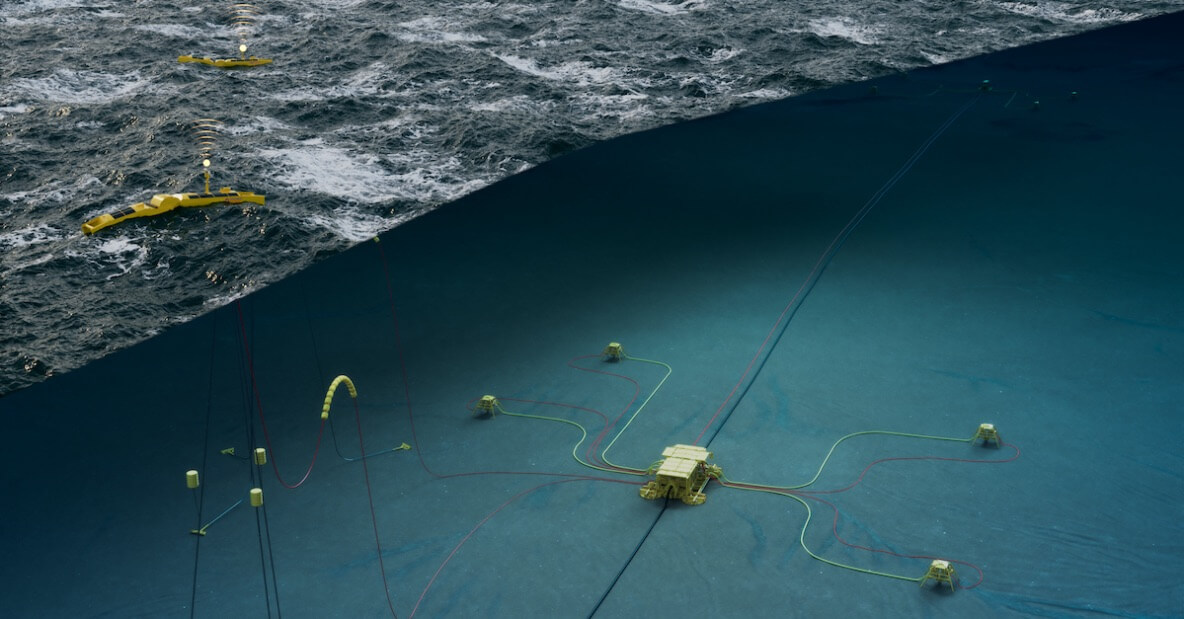 Courtesy Mocean