Australia to Restrict LNG Exports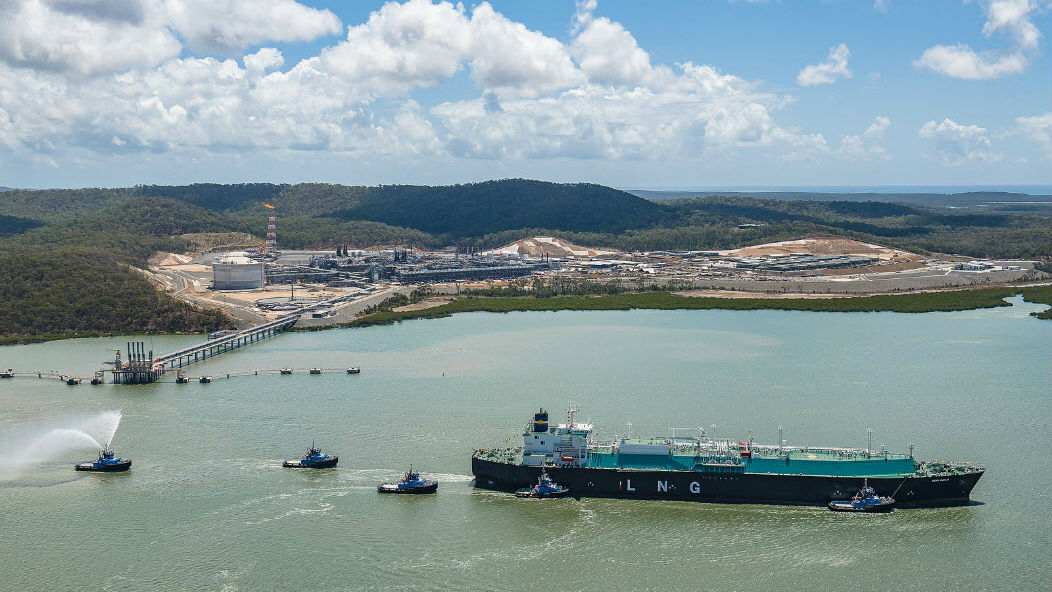 On April 27, Australian Prime Minister Malcolm Turnbull announced his government would introduce gas export restrictions from July 1, 2017. The aim of the Australian Domestic Gas Security Mechanism is to ensure the domestic gas market is adequately supplied before gas exports are permitted.
"The shortage of domestic gas supplies has resulted in dramatically higher prices in Australia - higher than prices paid in the markets to which Australian gas is being exported," said Turnbull. "Australians are entitled to have access to the gas they need at prices they can afford."
If an exporter is not a net contributor to the domestic market, that is, they draw more from the market than they put in, they will be required to outline how they will fill the shortfall of domestic gas as part of their overall production and exports.
The Government will not prescribe how the exporter must respond, giving companies considerable flexibility in finding commercial solutions – such as swapping cargoes out of portfolios or on the spot market, says Turnbull.
LNG exporters who are drawing from the domestic market will be ordered to limit exports to ensure local supply. Those exporters which do not draw more from the domestic market overall, will be licensed to export according to their forecasts.
The government expects each east coast LNG exporter to be a "net contributor" to the domestic market and those that are not will face export restrictions at times of high domestic demand.
The Santos GLNG project is the only net withdrawer, says analyst WoodMac. It produces natural gas from Queensland's coal seams and converts it into LNG for sale to world markets. It involves ongoing gas field development in the Surat and Bowen Basins, a 420-kilometer gas transmission pipeline and an LNG plant on Curtis Island, near Gladstone.
Two other CSG-to-LNG projects in the region could also fall within the mechanism's remit if they don't produce to forecasts.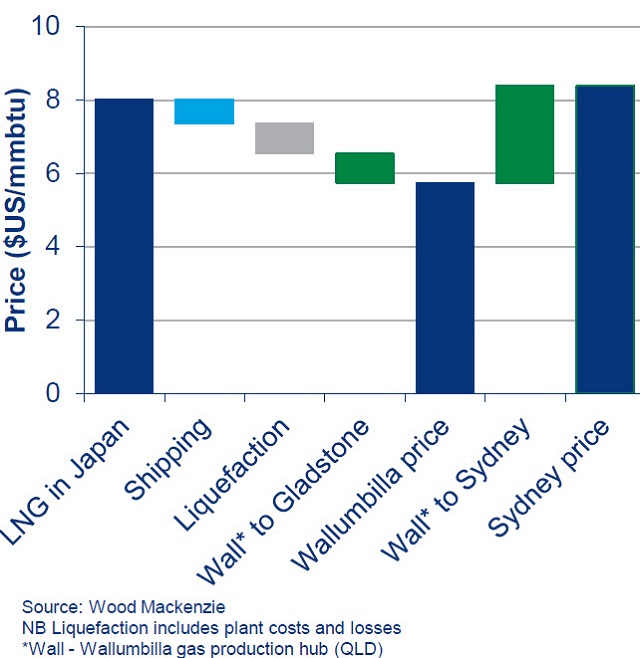 The government's move to restrict exports does not address the critical issue of getting gas from Queensland to domestic demand centers in southeast Australia, either physically, which can cost up to A$2.65/GJ, or via swaps, says Woodmac.
"Selling domestically entails negotiations between companies across the value chain – producers, pipeline operators and capacity holders, as well as end users. Achieving alignment at short notice to meet demand spikes will be a challenge. The mechanism does not purport to compel a company to sell gas into the domestic market – it can only stop them exporting it."
Over next two years, WoodMac expects the impact to be immaterial – assuming some diversions on a commercial basis, the market has sufficient supply. If the mechanism is exercised, it would be for modest volumes to meet short term demand spikes. This is unlikely to materially reduce LNG exports.
"If the mechanism's application aims to achieve LNG netback pricing at the Wallumbilla production hub in Queensland, there will be little change for the producers. LNG exporters already divert gas to the domestic market in response to price signals."
However, the high transportation costs still mean gas buyers in the southern states would be paying nearly A$2/GJ more than LNG netback prices to account for transport costs.
If the mechanism's application aims to realize LNG netback-equivalent pricing for consumers in Victoria or New South Wales, this would in effect be a policy to suppress prices at Wallumbilla below LNG export parity. This would result in lower overall CSG production in Queensland, lower Queensland state revenues and lower Commonwealth taxes. The overall operation of the mechanism would be complex and opaque to administer, says Woodmac. In the absence of pipeline reform, such a mechanism could also operate to transfer value from gas producers to pipeline owners or capacity holders.
In the longer term, the east coast market will suffer a structural shortfall. Under current forecasts, even if GLNG completely stopped buying third party gas, demand would exceed supply in 2023.
The only longer term solution to supply sufficient gas to both the export and domestic markets is the development of additional gas resources, or structural demand reduction. However, these are unlikely to be cheap and face political opposition in several states.
By increasing the above ground risk profile, new investment will only be further discouraged by the announcement.