Australia Funds New Hydrogen Hub Project at Port Bonython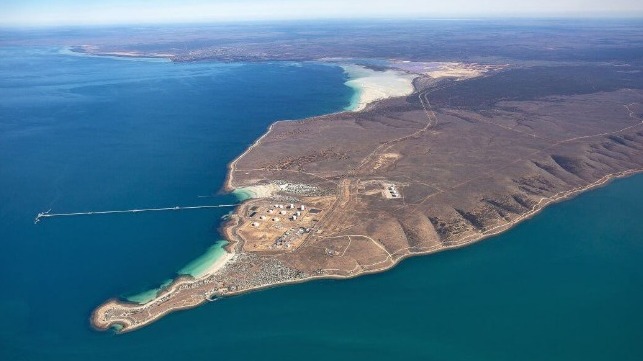 The government of Australia and the state of South Australia have finalized a grant of US$64 million to fund the development of a hydrogen hub at Port Bonython, South Australia.
This hub could become Australia's first large-scale export terminal for hydrogen, and has the potential to draw on renewables and on natural gas for H2 supplies.
"The global shift to clean energy and decarbonized economies is a huge economic opportunity for Australia," said Prime Minister Anthony Albanese. "We are determined to grasp this opportunity and are investing half a billion dollars into regional hydrogen hubs all around Australia."
Port Bonython has an existing deep-water liquid fuel terminal, which could be used to facilitate large-scale exports of hydrogen, along with 1,700 hectares of developable land and world-class wind and solar resources. The plans to transform the current facility into a hydrogen hub include a 200 MW hydrogen power plant, an electrolyzer, and a storage facility.
In addition to the grant, US$25 million will be contributed by the private sector. The redeveloped port hopes to host projects worth up to $8.3 billion and could generate as much as 1.8 million tonnes of hydrogen by 2030.
The grant agreement comes after the South Australian government introduced a bill to streamline and coordinate development of hydrogen and renewable energy projects. The bill was designed to give investors confidence and to ensure that projects are implemented in a way that protects the environment, the interests of communities, landholders, and native title holders.
Apart from Port Bonython, Australia is investing in future hydrogen hubs in Pilbara, Kwinana, Gladstone, Townsville, the Hunter Valley, Bell Bay, and Upper Spencer Gulf.
Australia believes that the hydrogen industry will generate US$32 billion in economic activity and create over 16,000 jobs. "We're working closely with industry to maximize this opportunity to grow a new industry, which has potential to create thousands of jobs and improve the standard of living for South Australians for generations to come," said Peter Malinauskas, premier of South Australia.