ASEAN Considers Common Visa Program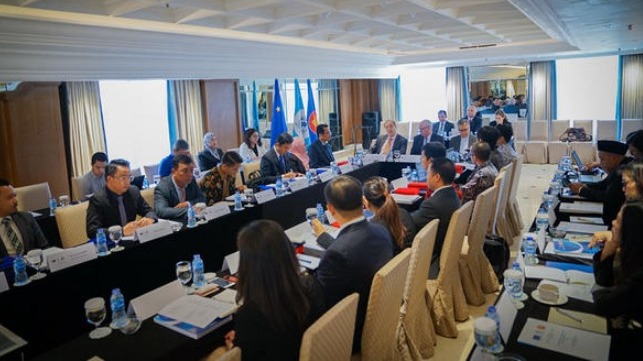 A meeting between law enforcement agencies and ASEAN member states has led to consideration of a common visa system for the region - similar to the Schengen Agreement in the E.U.
With a growing population of over 600 million, and economic growth across the ASEAN region placing increasing challenges on travel and security, regional human mobility was discussed at a meeting this week to review a feasibility study on the implementation of an ASEAN common visa. The study is the product of a year-long research undertaken by the Habibie Center in Jakarta.
Interpol has been helping train law enforcement agencies dealing with border management in the ASEAN community, with activities including the expansion of Interpol's I-24/7 secure global police communications system to 26 main travel transit hubs in ASEAN and the provision of specialized training in areas such as people smuggling and human trafficking. Six border screening operations have also been coordinated by Interpol in Cambodia, Indonesia, Laos, Myanmar, Philippines, Thailand and Vietnam to prevent the movement of criminals and terror suspects.
Such activities have led to over 89 million searches being carried out against Interpol's global databases, with over 1,000 potential threats identified.
In March, Interpol coordinated an operation in the region aimed at preventing the cross-border movement of bomb-makers and undocumented precursor chemical materials used to manufacture bombs. Operation Watchmaker saw some 35,000 passengers and more than 270,000 luggage, cargo and vehicles checked across Indonesia, Malaysia and the Philippines. Funded by the Department of Foreign Affairs and Trade, Australia, Operation Watchmaker was supported by more than 180 participants from 12 different agencies. These included police, immigration, customs, maritime security, coast guards, port and airport authorities, national bureaus of investigation, intelligence services, transnational crime agencies, counter-terrorism units and mobile brigades.
The 10 ASEAN member states are Brunei, Cambodia, Indonesia, Laos, Malaysia, Myanmar, Philippines, Singapore, Thailand and Vietnam.