Captain Minnie Mouse Aims to Inspire Girls
Disney Cruise Line is aiming to inspire the next generation of female leaders in the maritime industry with the debut of Captain Minnie Mouse, new youth programs and the funding of scholarships.
Disney characters delight children around the globe, and Disney Cruise Line is counting on the power of Minnie Mouse to spread the message of exploring new horizons, both by land and by sea. Captain Minnie Mouse will be present on all Disney ships starting in April, engaging in an activity where young people practice science, technology, engineering and math skills in a maritime-themed activity.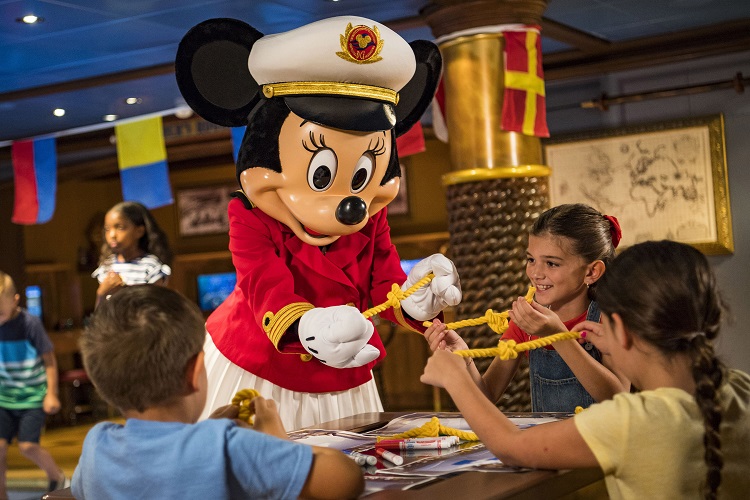 Captain Minnie Mouse will also make some port visits. As part of these local community visits, Captain Minnie Mouse will be accompanied by a female Disney Cruise Line officer or crew member to showcase their roles in the maritime industry and raise awareness about career choices for women aboard cruise ships.
In 2019, Disney Cruise Line will sponsor four scholarships at the LJM Maritime Academy in The Bahamas for female cadets who aspire to be ship captains and shipboard leaders. The scholarships, one for each of the ships in the Disney Cruise Line fleet, will include tuition to the three-year program. The scholarships will include two years of study at the academy and one year of service aboard a Disney ship.