Arbitrators Dismiss $200m Claim for Panama Canal Costs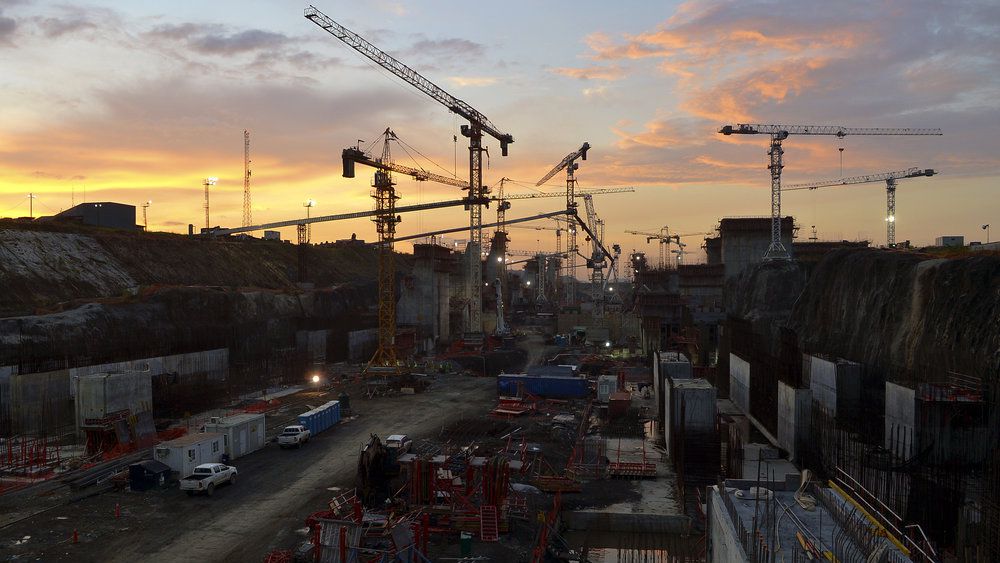 The Panama Canal Authority (ACP) announced Monday that an arbitration panel in Miami has rejected a $193 million claim brought by the builders of the Panama Canal expansion, Grupo Unidos por el Canal (GUPC). GUPC will have to pay about $23 million to ACP to cover the authority's legal expenses.
GUPC's claim had to do with a temporary cofferdam it completed on the canal's Pacific side. The consortium said that the geology of the site was not as expected, leading to more than $200 million in additional expenses. Jorge Quijiano, the ACP administrator, put the responsibility for the cost squarely with GUPC. "This is a design-build project. We didn't give them the design. They determined the method for building the dam," he told the Miami Herald.
GUPC is composed of Spanish construction firm Sacyr, Italian group Salini Impregilo, Jan de Nul and Panamanian firm Constructora Urbana. The cofferdam case is one of several claims the consortium has brought related to cost overruns.At the time of the contract award in 2010, many observers described the Canal as a heavily under-bid project: GUPC's winning offer was for $3.2 billion, fully $1 billion less than the next-lowest bid, and the final cost came in at about $5.5 billion. GUPC still seeks billions more in additional expenses. The consortium's cases will proceed through binding arbitration at an International Chamber of Commerce panel in Miami, in accordance with the terms of its contract with the authority.
Environmental success
The ACP recently announced that in its first 12 months of operation, the new Expanded Canal reduced shipping's CO2 emissions by 17 million tons. When combined with the original Panamax Locks, it led to a reduction of more than 35 million tons.
"Taking IMO's new strategy into account, the Panama Canal remains committed to reducing its impact on the environment to combat global warming, as we have since the Canal was inaugurated 102 years ago," said ACP Environmental Protection Specialist Alexis Rodriguez.
In addition to its inherent environmental advantages for shortening voyages, the Canal offers additional customer ranking points for vessels that exceed EEDI requirements or meet Environmental Ship Index specifications, an extra incentive for shipowners to operate "greener" vessels. The ranking is taken into account when a customer books for a transit time through the Canal.