Amnesty Accuses Italy of Facilitating Migrant Abuse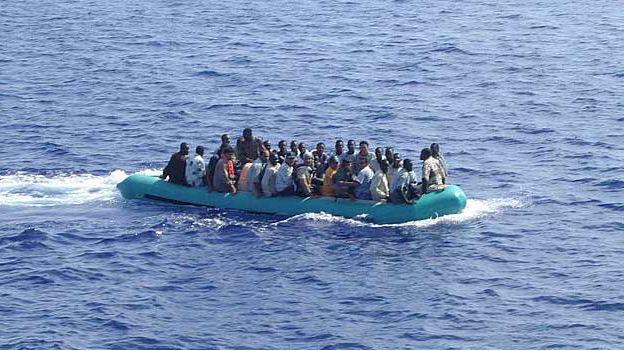 On Tuesday, human rights NGO Amnesty International published allegations that European governments are "knowingly complicit in the torture and abuse" of refugees and migrants in Libyan detention centers. The organization's new report asserts that certain European nations' policies underwrite a system of exploitation in which the Libyan Coast Guard, detention officials and human smugglers conspire to retain migrants within Libya. The complaint mirrors the United Nations assertion that EU support for the Libyan Coast Guard is "inhuman," as it results in an increase in the number of individuals subjected to "unimaginable horrors" in Libyan detention facilities.
"European governments have not just been fully aware of these abuses; by actively supporting the Libyan authorities in stopping sea crossings and containing people in Libya, they are complicit in these abuses," alleged John Dalhuisen, Amnesty International's Europe director.
Amnesty singled out Italy in particular for taking measures to reduce the arrival rate of maritime migrants. The group asserted that by providing technical support for Libya's detention center agency – the Libyan Department for Combatting Illegal Migration – Italy is helping to perpetuate a well-documented pattern of abuse within the network of centers, including torture, forced labor, extortion and extrajudicial killings. [The UN adds sexual violence to this list. Anecdotal reports suggest that adult male inmates are vulnerable to this form of abuse, in addition to high incidence rates for female and underage migrants.] About 15,000 individuals are detained in government-run camps at any given point in time, in addition to an unknown number in camps operated by militias, according to the UN-affiliated International Organization for Migration (IOM).
In addition, by helping the Libyan Coast Guard develop its capability to intercept maritime migrants, Italy has helped to fill this detention center network, Amnesty alleged. So far this year, the Libyan Coast Guard has returned about 20,000 migrants to Libyan shores, where they are transferred to these centers.
Amnesty described the illicit business practices of the detention center operators in stark terms. "Guards at the detention centres torture [migrants] to extort money. If they are able to pay they are released. They can also be passed onto smugglers who can secure their departure from Libya in cooperation with the Libyan Coast Guard. Agreements between the Libyan Coast Guard and smugglers are signalled by markings on boats that allow the boats to pass through Libyan waters without interception, and the Coast Guard has also been known to escort boats out to international waters," the NGO alleged.
UN to attempt to close detention centers
Following the emergence of news footage last month showing the operation of a Libyan slave market, UN Migration Agency Director William Lacy Swing called for the closure of all Libyan migrant detention centers. "All of us feel the pressure that this is an enormous human tragedy and we can stop it," he said in a speech to the U.N. Security Council. Any agreement to close the 30 Libyan detention centers would require the cooperation of the Libyan government, the migrants' nations of origin, and third-party countries that would be willing to accept migrants who do not wish to return, Swing said. His agency is already working to return detained migrants to their home countries in order to "destroy the smugglers' business model," and its efforts have helped to repatriate 13,000 people so far this year.