Allianz: Marine Casualties Stay Low in 2015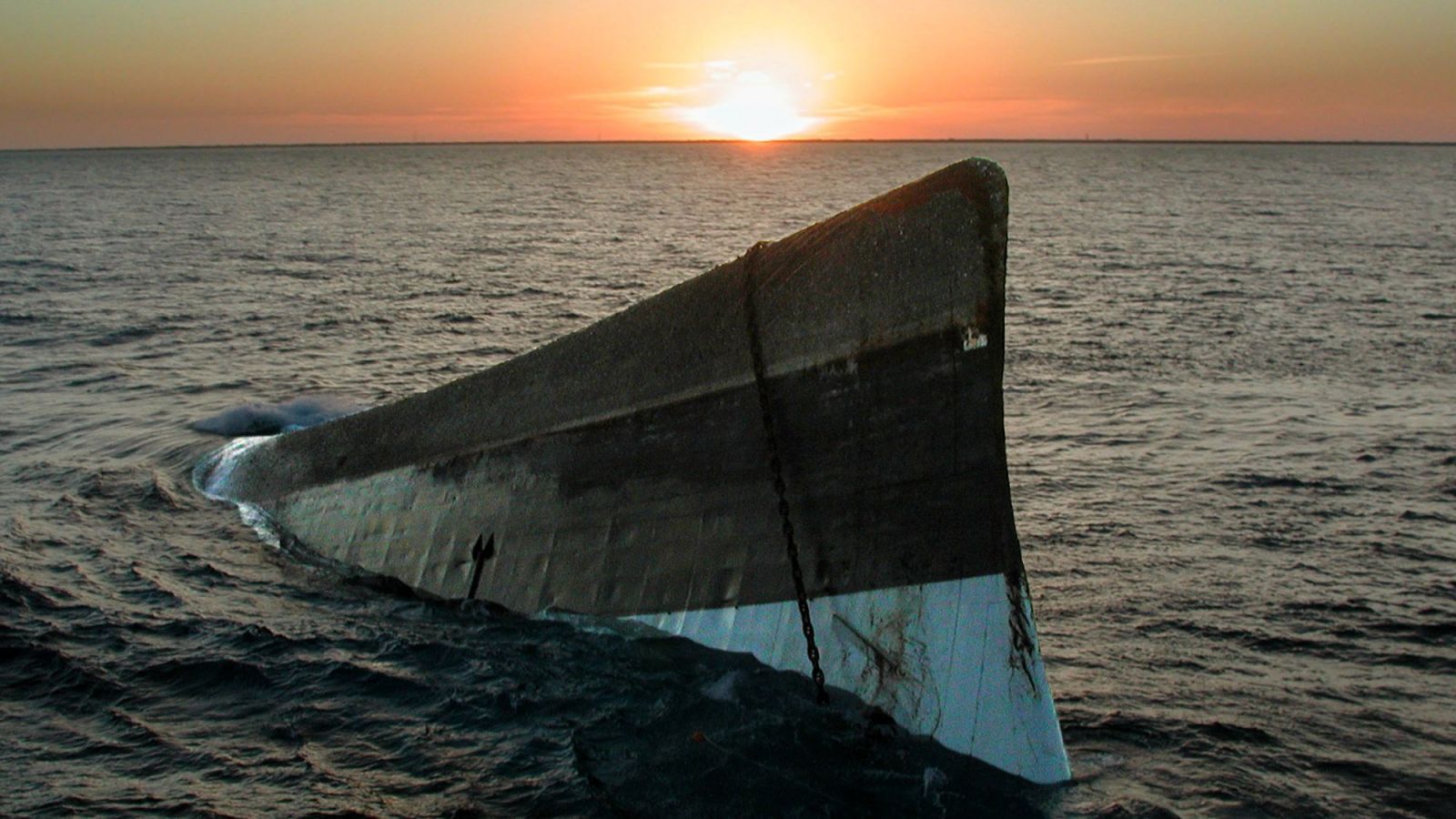 On Monday, Allianz Global Corporate & Specialty released its numbers for shipping casualties for 2015, and total losses are down, continuing a promising trend. 2015 is the second year running with annual losses below 100 vessels, and the third such year in the past five. Overall, losses are down by nearly half over the past decade, reflecting an increasingly robust safety culture, Allianz said.
Southeast Asia led in the total loss category in 2015, and for the decade ending in 2015. There were 22 total losses in SE Asia in 2015, twice as many as in the next most common region, the East Mediterranean and Black Sea.
The East Mediterranean and Black Sea led for casualties overall with nearly 500 incidents, well above second-place holder the British Isles / North Sea - but only for 2015. The British Isles / North Sea holds the lead for total incidents for the prior decade, with about 4,300 reported casualties of all types.
Of all casualties, Allianz reports that machinery damage is the most common, accounting for about a third of all incidents. Wreck / stranding and collision both trail machinery-related claims by a wide margin; combined, they account for about the same proportion.
For the most severe casualties, the proportions are reversed. Foundering leads the list, about 75 percent of last year's losses and about half of the last decade's, followed by wrecked / stranded vessels and fires / explosions. Machinery damage or failure accounts for only a small fraction of total losses.
In vessel type, general cargo vessels continued to lead total losses, followed by fishing vessels. Together, the two types accounted for about 60 percent of losses. Tugs followed in third place for 2015.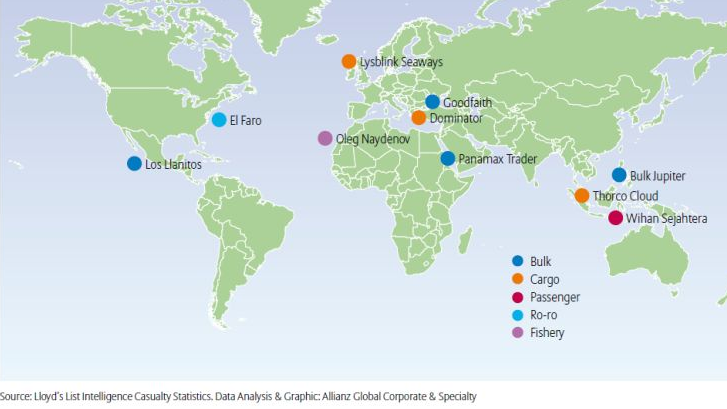 Top Ten Major Casualties of 2015 – Allianz
Despite positive trends, Allianz warns that systemic factors may lead to future increases in claims - including forecasts for increasing frequency in severe weather, which was implicated in three of the ten most serious casualties of 2015, and the downturn in shipping, which could lead to inadequate maintenance.
"It's critical that economic pressures do not allow a 'put it off until later' safety mentality to develop," Allianz said. Additionally, with so many vessels cold stacked, "there is a need for standardized layup procedures. Without these, the reactivation of such vessels may result in a 'painful' exercise for the industry."
Source: Lloyd's List Intelligence Casualty Statistics / Data Analysis & Graphic: Allianz Global Corporate & Specialty. To see the full report, please click here.