Albania Arrests Product Tanker on Charges of Smuggling Russian Fuel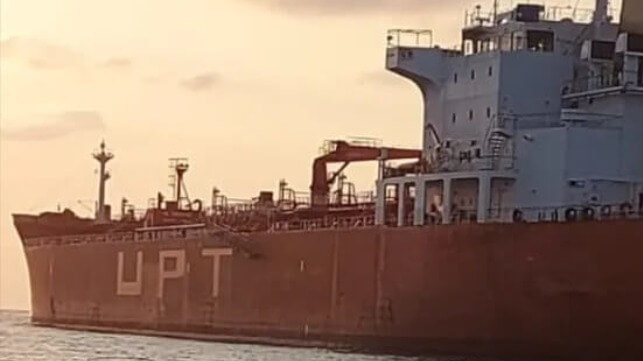 Authorities in Albania have arrested a product tanker on suspicion of attempting to smuggle Russian-origin petroleum.
The tanker Grace Felix was detained at the port of Durres by the Albanian State Police, and her 22 crewmembers were arrested. She was carrying a cargo of 22,500 tonnes of petroleum, which she had reportedly loaded in a ship-to-ship transfer near Kalamata, Greece. AIS data provided by Pole Star confirms her presence off the Pelopponese on Feb. 10-12, and she arrived at Durres' anchorage on February 14.
Since the imposition of sanctions on Russia last year, the waters off Kalamata have become a hub for Russian petroleum ship-to-ship transfers. Based on intelligence from an ongoing investigation, the police suspect that the shipment aboard Grace Felix originally came from Russia. On boarding, inspectors found that regular documentation for the cargo was not available, the police said.
Russian-refined oil products have been banned in the European Union since February 5. Albania is not yet a member of the EU, but it is a candidate nation, and it has aligned its sanctions policies with the European Union.
"Following the actions, based on reasonable suspicions that this amount of [fuel] originated from embargo countries and was smuggled . . . it was seized," the Albanian State Police said in a statement.
The identity of the other tanker allegedly involved in transferring Russian fuel was not disclosed.
Grace Felix is a 37,000 dwt product tanker built in 2008. She was sold to new Cyprus-based owners on January 30, two weeks before the alleged ship-to-ship transfer.